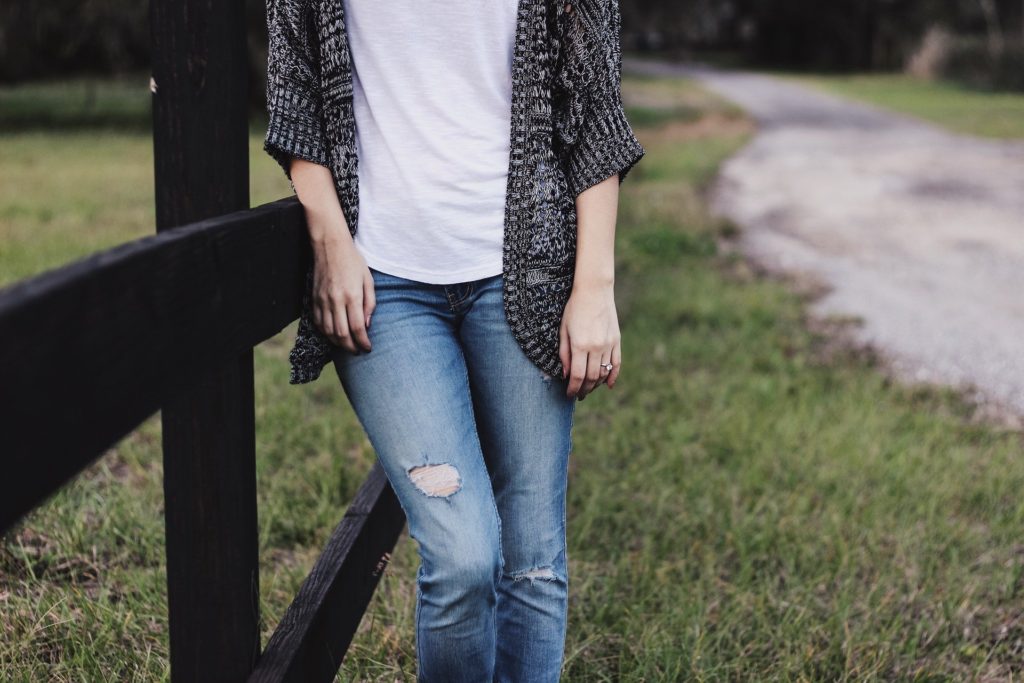 There is always that pair of jeans that we can't take our eyes and hands off of, regardless of other dresses in our closets. We don't mind rocking this particular denim to work, go out on shopping, travel to amazing tourist destinations, or even stay at home to Netflix and Chill. To us, this clothe feels like our complimentary skin. However, you don't have to bore your pair to death. With its measurement, you can purchase other jeans similar to it. And if you don't have its dimension, you can always measure yourself.
There are several ways to take measurements. What you need is your inseam size, waist size, and probably the rise, which is the denim's length (from the crotch to the waistband).
Little Details Count
Often, shoppers tend to overlook some small fashion elements when purchasing denim. "Well, they don't 'really' matter," they say. But once these individuals try these dresses on, they complain about their seemingly odd-looking physiques. Besides, no one would love to look like Humpty Dumpty in a piece of Levi's? Hence, fashion details count, especially when selecting a sexy dress in this category. A relatively sized pocket may make a difference between a flat backside and a pronounced curvy butt. Also, you have the option to select a laced-up, zippered, looped, or button-fly pair.
Sky-blue denim seems to take the number spot for colour options. But that does not imply that you should grab one on a whim without consulting your closet first. Surprisingly, black or dark blue denim could fit with your office and home lifestyles. And for those who are fans of bright hues, jeans have you covered as well. Who says you can only rock a coat of many colours when there is a vast range of denim options to select? Moving on from there, you can also check out those with animal prints, including leopard and zebra designs.
Altering Your Jeans to Suit Your Body
You can agree with me that we all have different shapes. For this reason, not all jeans would fit. You have to find one that complements your physique, highlighting your strong features and downplaying unwanted parts. Pear-shaped ladies will find contoured-cut denim a perfect match for their body frameworks. Of course, you would love a pair that balances your hips and thighs – two widest parts – with your narrow shoulders. In this regard, avoid straight-cut options.
In a scenario where you've purchased the denim already, you can adjust the waistband or trim the legs to give you the perfect shape. Don't forget to check the jean rise, which starts from your crotch and ends at your heels. Your jean should have enough inseam to accommodate your length. To keep your denim intact, you should wash it cold. Avoid warm water as it damages the sexy dress.
Ideally, your jean should have you covered in all areas, including your tummy. Not all of us have a model-like belly. Hence, it is ideal to purchase a pair that resolves this challenge, by tucking in your tummy. The classic high-waisted mom jeans are great for this. For more pronounced thighs and hips, flared, straight-legged or trouser-styled dresses are a perfect match.
Bottom Line
You may a Generation X, Gen Next, or Gen Z millennial, or even one way older than these periods. One thing is for sure, there is always a pair of jeans that suits your styled based on your preferred fashion era. You can opt for the Wild West denim style or go with an urban culture option – you call the shots here.
Don't be scared to test other styles outside your normal closet routine, including mom jeans, dungarees, and boyfriend jeans.
Comments
comments