Potty Training Activities
I had no idea that there are a ton of activities on the Pull Up's website to help your child with their potty training journey.  I wanted to check out the Pull Ups website tonight because I wanted to give you all the tools that you need for you and your child to be successful. I couldn't believe how much useful information and activities there were to help you with potty training your child's potty training journey.
Never Punish A Child for Having Accidents While Potty Training
As you are working on potty training, I found that you don't want your child to think of it is as if they are being punished for not going to the restroom in the potty. It is a process and it takes every child a different amount of time to get it. Don't worry your child will figure it out unless they have a medical reason. Never make potty time uncomfortable for your child; instead, try to make it fun and a pleasant experience. As they are training, continually encourage and praise your child along the way.
Enroll Your Child in the Pull Ups Big Kids Academy
If you are just starting the potty training journey or your child is well on their way to successfully being potty training, enroll your child in the Pull Ups Big Kids Academy . The Pull Ups Big Kids Academy equips parents with great information on getting started, handling set backs, learning tools, fun Disney activities, ways to keep your and your child motivated, and exclusive offers.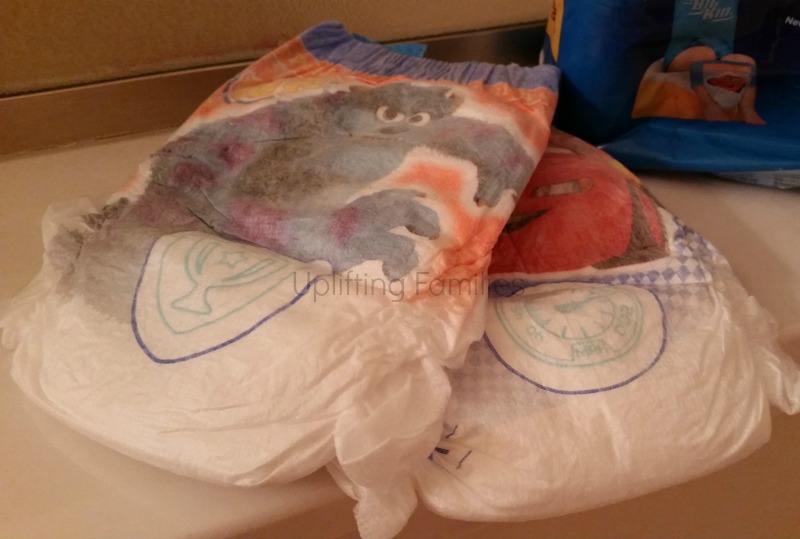 My Thoughts on Pull-Ups
As an experienced mom, I think Pull-Ups are the perfect potty training tool when used properly. Your child will need you to be an active participate and help guide them along the way. I was able to use the disappearing fun designs to help my son recoginize when he was wet. This helped with the transition to big boy under wear. As we were working on number two, he would tell me immediately after he went poop so that I would change him. I took this as a cue that he was ready to be a big boy and we could eventually move to underwear full time. Good luck with your potty training adventures. If you have any questions, please feel free to contact me.
Coupons for Pull-Ups
Don't forget to grab your coupon for Pull-Ups, Night Time Pull-ups, Flushable Wipes, and the New Cool Alert Pull-Ups.
Did you use Pull-Up's training pants when you potty trained your child?
Comments
comments