Here are a few screen shots from the "My Pregnancy" application.  It is available on iTunes and Google Play.  The application can be downloaded from the app stores free of charge.
Day by Day Calender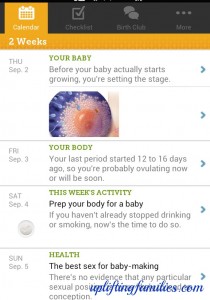 Baby Center Checklist
Baby Center Forum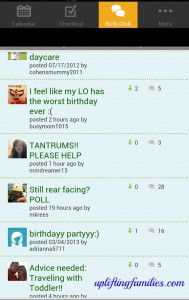 What is your favorite pregnancy application?
Did you use an app or website to monitor your pregnancy week by week?
Comments
comments