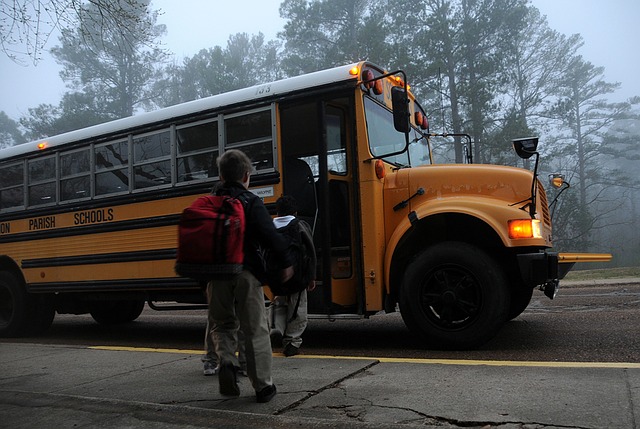 There is so much information out there about the different ways parents can help with their child's education, but which methods actually work?
We've sifted through the myths and legends to find five strategies that actually reap results.
Sleep
Sleep matters. Education experts at OHS Distance Learning acknowledge that sleep plays an essential role in brain development, and is therefore important for growing kids.
Lack of sleep makes it much harder for children to concentrate, and can have a negative impact on school life.
While sleep requirements differ for each individual, as a general rule, between the ages of five and eleven, your child will need 10-12 hours of sleep a night.
Read Together
Reading with your child is widely recognized as the single most important thing you can do to support their education.
For little ones, reading little and often each day helps to keep things interesting. Setting aside ten minutes every day can establish a routine and minimize complaining.
Even when your son or daughter is a capable reader, reading together can help to improve comprehension and expand vocabulary.
Demonstrate a Positive Attitude About Education
Children often adopt attitudes and opinions held by the adults they look up to, and academic enthusiasm is no exception.
From helping with homework to learning something new yourself; showing your youngster that you value education and use it in daily life helps demonstrate a positive attitude.
Promoting an interest in your child's education can build their confidence as learners and contribute greatly to their success.
Diet
Diet can have a significant impact on the performance of children. Ensuring your kid has a balanced diet not only improves their capacity for learning, but increases energy levels and promotes a healthy lifestyle.
Widely recognized as the most important meal of the day, a healthy breakfast can really make a difference to a youngster's day. A good breakfast boosts energy levels, and improves the quality of concentration and memory – all vital for a great day of learning.
Don't forget to sit down together for family meals. It is proven that eating dinner together helps your child do better in school too!
Family Time
Increasingly busy lives and the rise of mobile and internet use means that it's becoming much harder for families to spend quality time together. However, the importance of spending time together as a family cannot be understated.
Research from the US has found that teenagers who spend more time with their parents have higher self-esteem and confidence. Links have also been found between family activities and academic performance.
Doing educational activities together as a family also helps make learning fun. It's an excellent way to model behaviors and views that you want to teach your children. There are many hands-on learning kits that families can do to learn together and deepen their bonds. The key is finding the right activities for your family.
The good news is that you don't need to spend a small fortune to help your child get the most from their education, and a lot of these strategies have benefits beyond school years and can impact their broader lives.
Photo Credit: Pixabay
Do you have any great tips that help your child get the most from their education?
If you find this article helpful and useful, please share it with your family and friends. Sharing helps Uplifting Families grow. Thank you for visiting.
Comments
comments