Last night when I went to bed, Rascal was acting pretty sneaky before he left to go visit with Santa.  He was wondering around the house looking for supplies that he was going to need for his next move.  Rascal found one of my son's diapers, his wet wipes, and the butt paste (diaper rash cream).  I gave him a funny look and wasn't sure what he was going to do with these items.
I decided to go to sleep because he left to go visit with Santa and the other elves.  I didn't hear him sneak back into the house this morning.  However, he made it back safely from the North Pole.  I walked out of my bedroom, I looked over to the couch and found Rascal inside one of my son's diapers.  He opened the butt paste and got some on the tip of his nose.  He pulled out several wet wipes and they were all over the couch.
My toddler found Rascal this morning and smiled really big when he saw him sitting on the couch in a diaper.  Silly Elf was acting like a baby.
I found Rascal chilling on the couch this morning sitting in a diaper and playing with the wet wipes.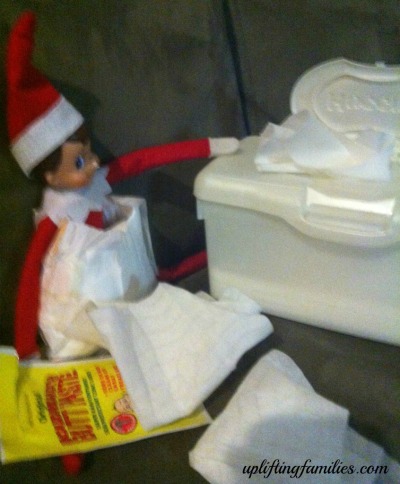 Rascal got some butt paste on the tip of his nose.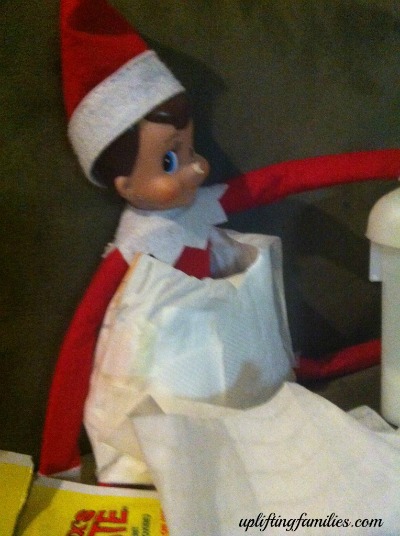 Rascal what are you doing?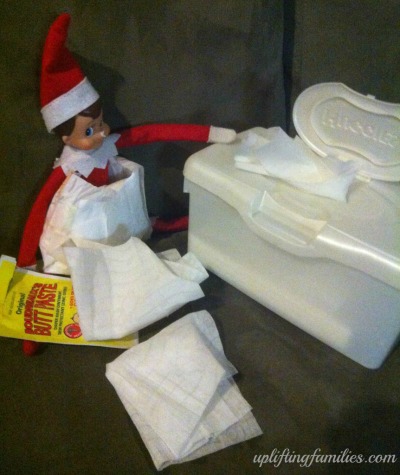 Rascal you made a huge mess with these wet wipes.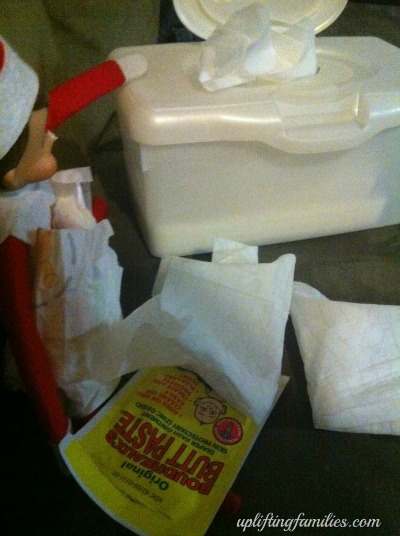 What will Rascal think of next?  Check back to find out.
Comments
comments