Rascal managed to stay out of the sugar yesterday.  By yesterday evening, Rascal was finally back to his normal self.  He was able to hold a conversation with me and sit still without bouncing off the walls.  When we went to bed last night, Rascal was getting ready to head to the North Pole for his nightly visit.
I didn't hear Rascal sneak back into the house this morning.  I went to wake up the kids and found Rascal watching my toddler sleep.  My toddler was quite surprised to see Rascal perched on the crib rail watching him sleep.  We went to wake up his older brother and sister so that they could get ready for school.  My baby went to get his older brother and sister and said "help".  He wanted to show his brother and sister where Rascal was hiding at.  He took them by the hand and led them to his bedroom and show them where Rascal was at.
Peeping into the baby's room.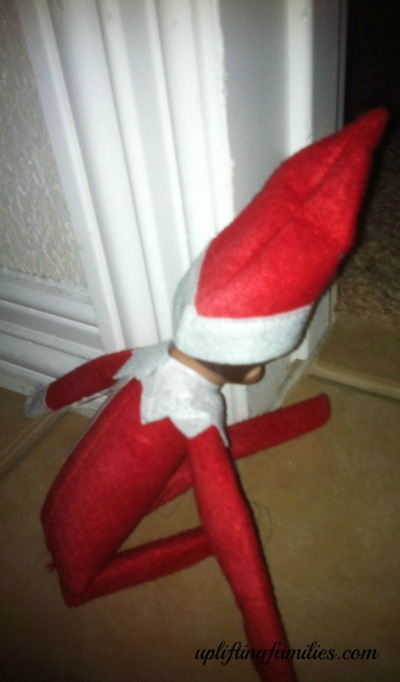 Good Morning, Baby!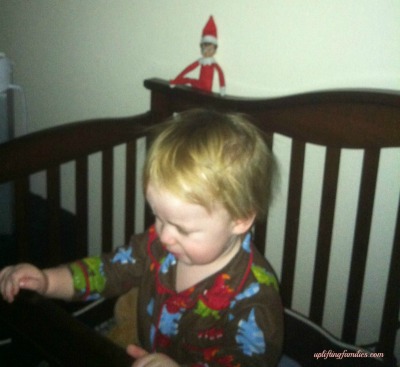 Hanging around in the baby's room.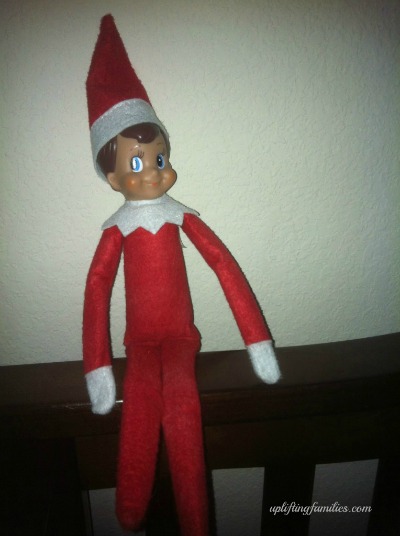 Don't I look cute, Mommy!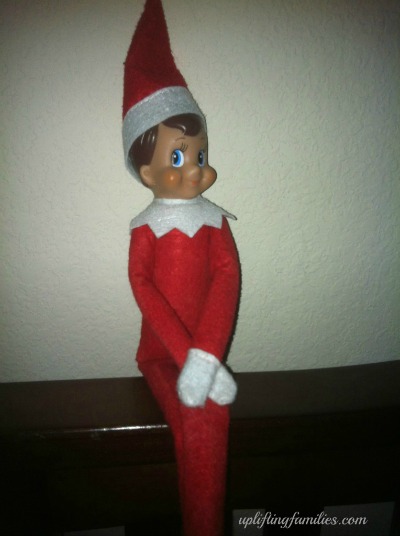 What will Rascal do next?  Check back to find out.
Comments
comments