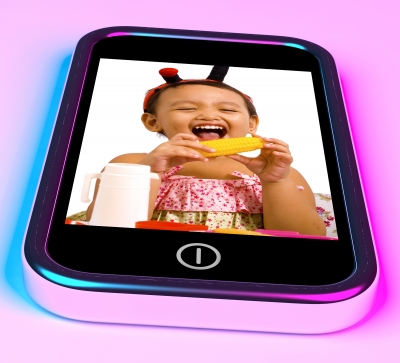 One thing everyone remembers about their childhood is the unconditional love we all shared towards snacks. Chips, Gummy bears, chocolates, ice-cream, you name it, we loved them all. However, another thing we all remember is our parents' constant nagging about how unhealthy these tasty little calorie bombs were. Though healthy food does tend to be repugnant for our offspring's, there exist more than a couple of tasty alternatives to your common snacks, so why not try to use them as a solid bridge towards forever changing the way your children perceive food?
Oatmeal Cakes
Oatmeal cakes are easy to make and not a mess to pack for school, this snack has turned out quite a favorite among the children. Rich in fiber, they will not only satisfy your kids' taste buds, but also fill their tummies with nothing but health.
Orange Cranberry Muffins
Yes, I know, every time you try and sneak a raisin or to inside a cookie, you always have to suffer through your child's disappointed look of disapproval. Luckily, this is not the case with these muffins. Packed with development-supportive fruits, soaked in orange juice, rest assured that the little ones are gonna enjoy these.
Crunchies Roasted Veggies
Comprising nothing but corn, carrots, peppers and peas, this type of snack provides your child with a bunch of ingredients necessary for its development. Packed with vitamins A and C, it's almost as if you were serving vegetables, only without all the frowns of disobedience you'd have to go through.
Frozen Greek Yogurt
Think there's no way around ice-cream? Think again. This clever sweet will make your kid forever forget about those frozen teeth killers. Rich in taste and low in calories, these frozen delicacies are loaded with calcium. Your kids will love the creaminess while unknowingly taking all the 6 grams of protein it contains.
Low Fat Chocolate Milk
As adults, we all prefer regular milk, but our children's taste buds always want to experience more taste, and this is where your regular chocolate milk would kick in. Unless, there was some miraculous alternative (try adding Milksplash to your child's milk). Milksplash is great because it doesn't add any additional calories and it tastes great. Fret no more – we know exactly what you need. Containing only 1% fat, this organic milk will more than satisfy your kid's afternoon sugar cravings. In addition to chocolate, look for the typical strawberry and vanilla taste alternatives here.
Peanut Sauce
What your typical peanut butter has the lack of is the actual peanuts inside. These calorie bombs are not only extremely fattening, but usually require the addition of jelly, which is another teeth nightmare. Instead of this, opt for some homemade peanut dipping sauce, and accompany it with sliced raw carrots to compensate for the jelly. It is quite possible that your kids will start preferring this to your typical P&J breakfast.
Potato Chips
Instead of letting your child ruin their digestive tracts by fat over-consumption preordained by those spiteful french-fries, buy some Teflon dishes from Matchbox's kitchenware, to bake some tasty homemade potato chip hunger suppressors. The only things you'll need are a pan, some paper and potatoes sliced paper thin. There, you're good to go!
Cocoa Sprinkled Apples & Almonds
Nothing simpler than this snack. Just slice a couple of apples, sprinkle them with some cocoa and stick a couple of almonds inside each piece. Healthy, low in fat and tasty – what more could a parent possibly want!?
Voila! You have your healthy snack list! Note that there's plenty to choose from and don't refrain from experimenting with tastes. You'll see that it's not that hard and somewhat intuitive. Now your children can enjoy their snacks and you don't have to worry about being the bad cop all the time. Your kids will change their unhealthy eating habits in no time.
Photo Credit: Free Digital Photos
What is your child's favorite healthy snack?
If you find this article helpful and useful, please share it with your family and friends. Sharing helps Uplifting Families grow. Thank you for visiting.
Comments
comments