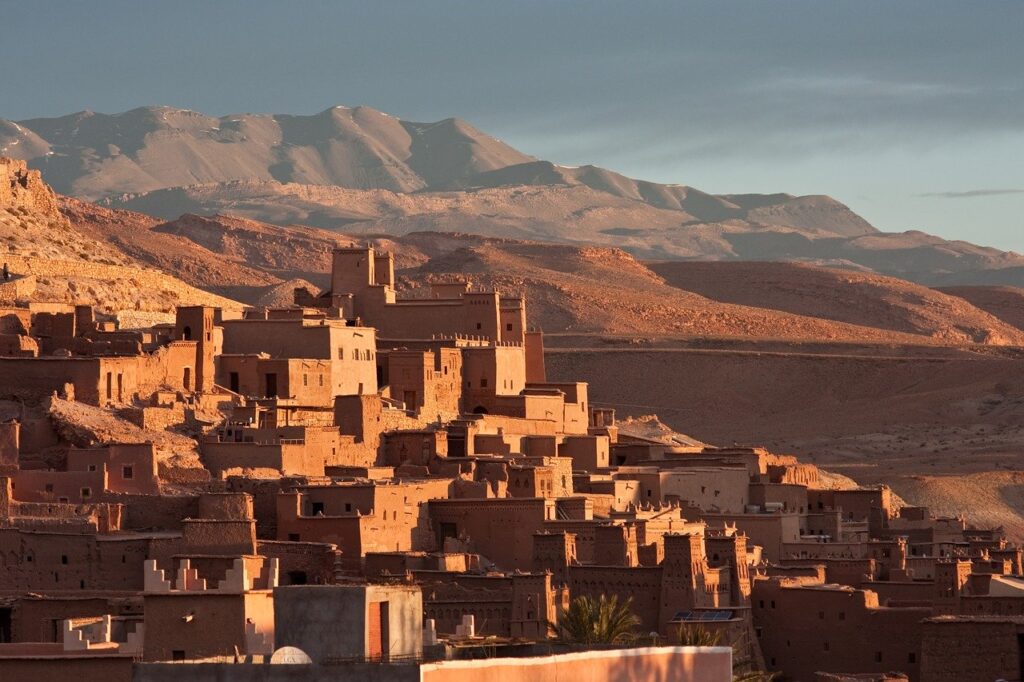 The perfect mode of transport to enjoy Morocco, and Marrakech, in particular, has to be the motorcycle or scooter. It is a feeling of freedom like no other and gives you the versatility to travel anywhere and in just the quickest time in comparison to other forms of transport. It has the edge on the motor car and public forms of transportation.
So, let us explore the use of motorcycles and scooters and the motorbike rental service in Marrakech to see how they can improve our tourism experience. There is no doubt that they will improve the way we can get around with both ease and speed.
Why Do Most Moroccans Ride Motorcycles or Scooters?
The locals ride motorcycles or scooters in Morocco because of parking and crowds. It is a hassle to be around traffic using any other form of transport. Particularly in the populated cities such as Marrakesh, the chief city of central Morocco. It is much easier to have a small motorcycle or scooter that allows you to weave in and out of the traffic, including cars, and to be able to park easily in small and often tight spaces. Riding offers the tourist much more freedom when it comes to exploring all the sights that Morocco has to offer. Nobody wants to spend the majority of their holiday time getting to the destination to then find that they have little time left to enjoy it. The scooter eliminates this kind of worry and inevitable outcome.
The View
You will experience a much better view riding on a motorcycle or scooter because there will not be a roof or side panels restricting your view. You will have a complete panoramic view of everything as you travel and start and stop because you choose to. Also, you can get closer to what you are passing than with a car to see it better. This kind of transport generally provides you with a more enjoyable way of seeing the world.
The Atlas Mountains are a wonderful sight, as are the Azure Coasts.
Speed
In terms of getting about quickly to see more, a scooter is five times faster than if you walked it. This is just a non-motorised scooter. It has an average speed of 10 mph compared to 2 mph when walking the same distance. When you need to walk to explore something more closely, it is as easy as hopping off the scooter. It is not so easy to just stop and park a car due to the space required. A scooter for this reason can boast much more accessibility for a rider as opposed to a car driver. When you add a motor to it, you have speeds that allow you to travel greater distances and still without getting held up by the traffic that is holding up the cars all queuing and vying for space.
Types of Transport You Can Hire to Ride in Marrakech
To ride the roads around Marrakech, you have the choice of motorcycles and scooters that you can hire to get about as a tourist not familiar with public transport systems.
The motorcycles available to hire in Marrakech include Ducati's, Hondas, and Yamahas. These will give the power and provide the manoeuvrability required for traffic-weaving.
Alternatively, you could opt for a less powerful scooter that is still faster than walking the route. Particularly when you consider the time that would be lost even inside a car that should, in theory, be faster. Vestas and Yamahas seem to be the popular choices.
In terms of price differentials on the above two options, the motorcycles begin where the scooter prices end. The price range on motorcycles is therefore between 50 euros per day and rising to 75 euros for a Ducati.
In conclusion, to ride like a native, you need to know the ways to beat traffic. The motorcycle or scooter certainly has this capability and is a way to enjoy everywhere en route with an enhanced view.