For seniors who are looking ahead and not seeing an altogether happy future, a complete change of scene often gives them a newfound lease on life. Rather than facing a series of years with declining functionality, senior living facilities open up a world of improving social opportunities and optimism.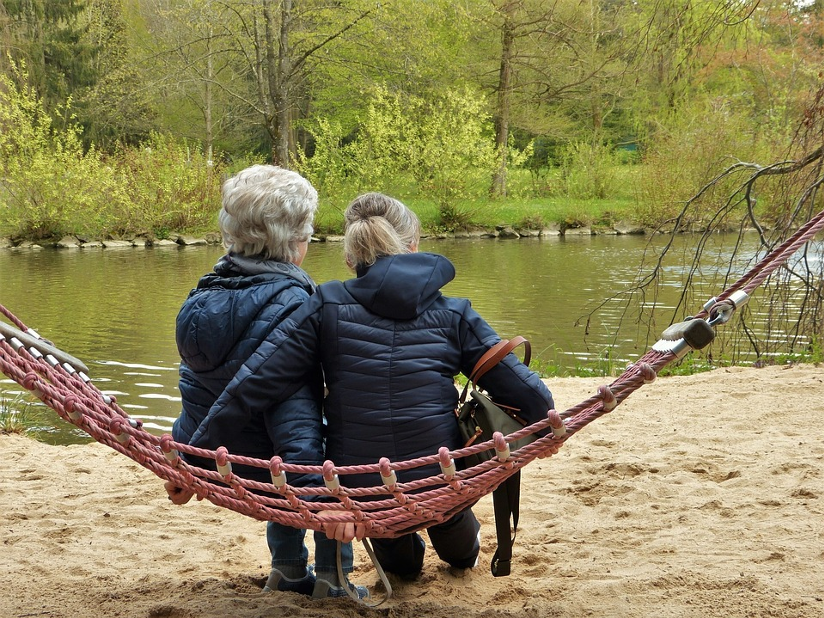 Let's look at how life can be improved in senior living communities.
Longer Retirement Not What Was Expected
It's often the case that retired couples find that no longer being type-A personalities running around and always being busy results in pairs of idle hands. While some are fine with this and ease into a slow pace of life easily, others miss the platonic relationships with work colleagues, the camaraderie, goal achievement, and more. Retirement can seem both isolating and dull in retrospect.
New Friendships and a Break from Isolation
For some seniors, they've lived on beyond their partner and for the first time in decades, they're alone. This is daunting and very isolating. While family and friends mean well, they likely drop around infrequently due to the travel distance and having busy lives themselves. This leaves a social gap for seniors who are now alone with too much time on their hands.
Fortunately, the social circle when living in a senior living community for people over 55 is surprisingly large. Even for people who haven't always been that extroverted, they can find that they welcome pockets of interaction with others as they become more comfortable there.
Picking the right community is very important. Of course, there are plenty of options to pick from but it's important to do extensive research before taking the plunge. While enquiring you should make sure there are a good number of amenities to suit your tastes and needs. 55+ communities in Lancaster PA provides a plethora of amenities to pick from, it's worth consideration if you are looking for something in that region.
It's Probably Different to What You'd Think
For people getting on in years, performing chores, shopping, and bending down when cleaning their home gets to be too difficult. Fortunately, independent living is still possible within communities designed to remove the tasks that have gotten more difficult with age.
Some facilities include single-family homes, or a townhouse, and even convenient apartments located near to each other to create a community feel. Given that only people who are over 55 can live in these communities, it's safer and feels that way too. You can see how one looks by checking out this site: https://npseniorliving.com/.
The attractive amenities at a senior living facility may include:
Generously sized accommodations designed for the over 55s
Accessible dining experience nearby
Home cleaning and laundry to avoid the chores
Exercises to help stay mobile
Group transportation to get around more easily
A better social scene that encourages more interaction
Cost Savings Possible Too
When getting into the senior years where mobility and other issues become more of a factor, then medical assistance is sometimes needed, like a nursing service at home. Other services, including cleaning and running errands, can add up fast when you need to pay other people to do them.
For seniors, finding the money to cope with the extra expenses is problematic. It can create added stress to afford these services alone.
However, when living in a community designed to facilitate comfortable living for over 55s, the economies of scale when providing such services for everyone there makes it more affordable. This is a weight off the shoulders of people who know they need a little more looking after than before.
For people getting older and beginning to feel it, it can make sense to move into a supportive area. Senior living communities are just that. They can provide a more enjoyable place to live with like-minded people looking to squeeze more juice out of life.
Comments
comments