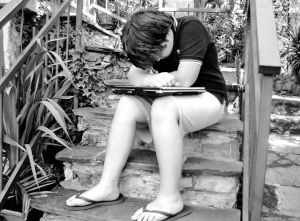 Every parent has a different way of parenting their children.  There is no right or wrong way; however, many parents find that they have to tailor their parenting styles depending how their children respond to our guidance.  Every child learns differently, so what may work for one family or child might not work for another.  As a parent with multiple children, you may find yourself frazzled and stressed out because what is working for one child isn't working on another.
Disclosure:  The opinions reflected in this post are my own and may differ from your own.
Behavior Issues Usually Have an Underlying Problem
As a parent we often have to find out the root cause of a child's behavior issue, in order to figure out how to correct the unpleasant behavior.  Figuring out the root cause will take time and patience.  Start by talking to your child and ask them if they are having issues at school, daycare, with friends, ect.  Sometimes children will act out at home if they are being bullied or picked on at school.  While other children simply act out for attention.