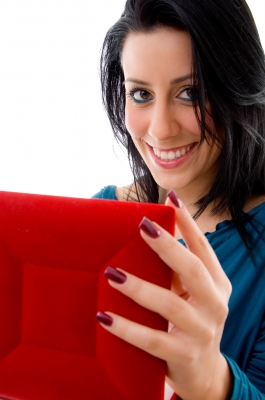 Do you want to give the mother in your life a mother's ring?  A mother's ring is a great piece of jewelry that displays each of her child's birthstone and make a great surprise gift.  A birthstone can represent a child that is living or one that has passed on.  I know that mom's around the world long to have a mothers ring at some point in their lifetime so that they can remember their child each time they look down at their hand.
Disclosure:  This post is for informational purposes only.  The opinions reflected in this post are my own and may vary for your own.
Looking for a mother's ring? Click on the photo for more information.
A mothers ring can be customized to include the birthstones of just the children or can include the birthstones of an entire family depending on what you feel is appropriate for the mom you are buying the ring for(includes mom and dad).  You can even find rings that you can get engraved so that you can add family names or other personalized details such as a birth date.  The history of the mother's ring started when a couple would add the birth stones of their birth son to their wedding band and it was given as a gift to a mom or even a wife.  However, most people typically purchased as a separate ring that is given to a mother after a child is born or after the family is completed and includes each child's birthstone.
There are two popular types of mothers rings that are popular: stackable or traditional mothers ring.
A stackable mothers ring is a great way to honor each child or member of the family immediately.  They are traditionally thin bands and are engraved with your child's first name and birth date.  The ring also has one birthstone and is made to honor each child separately   A stackable ring can be given to a new mom shortly after her child is born or for a gift later down the road.  These rings are also great for families who want to honor mom now and allow you the flexibility to grow your family without having to add to a traditional ring with each born.
A traditional mothers ring is a great way to honor a mother once they fill as if their family is complete.  This type of ring is typically worn alone and only on one finger.  Some rings can be engraved with information but it will vary based upon the style of ring that you choose.  This type of ring can be changed and stones can be added at a later time; however, it is typically very expensive to make changes to the existing ring.
Do you want a Mother's Ring?
Comments
comments