Implement the Jar System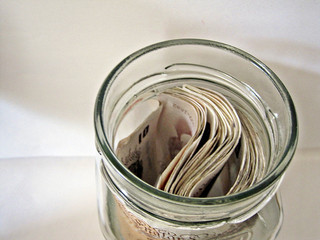 Let your kids manage money jars. Label four jars with "spend," save", "give" and "invest". Guide your kids each day to throw money for desired expenses in the "spend" jar. Check to see if your kids save money on their own for expensive purchases. Make them realize the importance of donating and investing for their future.
A few weeks ago, I shared some tips on how to teach your children how to give to others in need. If you need some creative ideas on how to help teach your child how to help others by donating money or products, check out my list of ideas.
Get Financial Advice from a TV Series
Watch TV series with your kids that will help sharpen their financial management skills. These TV series will both entertain and expand your kids' knowledge. "The Secret Millionaire's Club: Volume One" is an example of informative financially-themed TV series suitable for young viewers.
Give Work-Related Financial Rewards
Orient your kids on how they'll save money when they get a job in the future. Reward them with monetary benefits once they accomplish a task or an errand for the household. Kids feel the reality that they reap the fruits of their labor, just by doing the dishes, for instance.
Teach Kids the "Side" Job's Value
Train your kids to realize the importance of a "side" job for additional income. As kids, you can make them sell lemonade, on top of the job responsibilities they have at home. You'll eventually equip your kids with the tools they need when they earn a living for themselves as adults.
Motivate Kids to Invest in a Bank
You can set a good example that investing money in a bank brings in profitable returns. Show how bank investing has actually helped you avoid spending money beyond your means. Take your little ones when you drop by the bank. Show them how things will wonderfully work out once they get involved in bank investing.
Inculcate Social Media Knowledge Investment
You may not have thought about social media as a financial investment before, but it's about time you do. Social media may serve as a professional tool for your kids when they build their own careers as adults. Professional use of social media lets your kids bank on a better livelihood in the near future.
Being an expert in teaching kids about money, savings and investments lets you play an important role in your children's success. Your little ones will need your guidance during their vulnerable years. Take pride in responsibly brainstorming the ways you can prepare your kids for a financially secured future.
Photo credit:
Piggy Bank: Via Flicker
Money Jar: via Flicker
Comments
comments