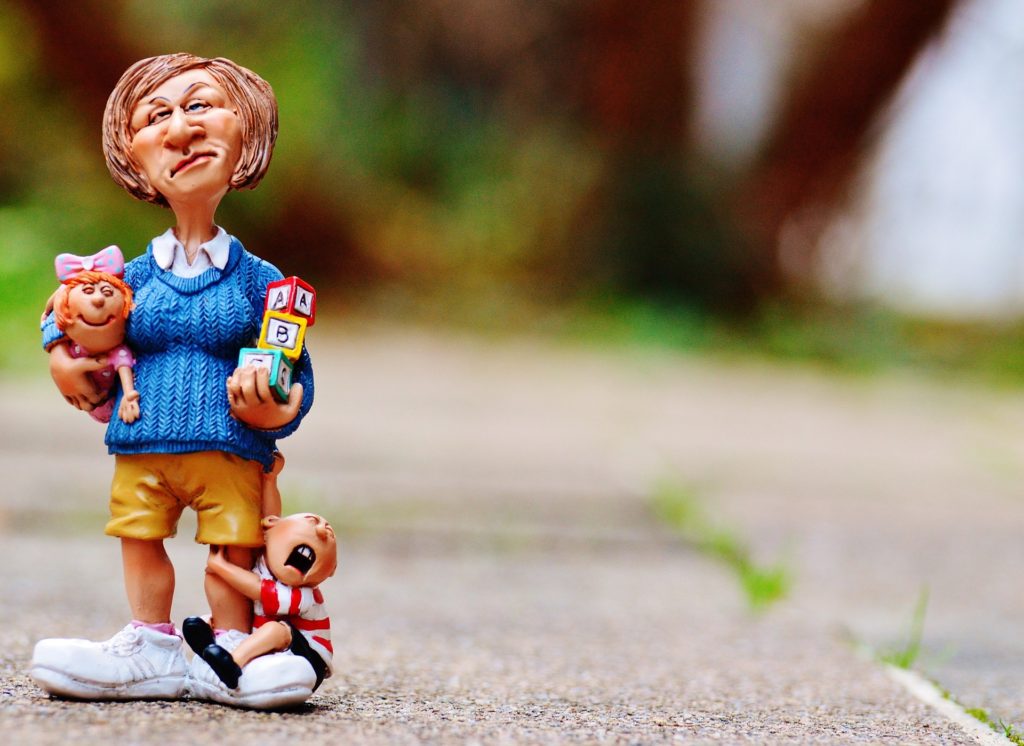 As rewarding as the experience of parenting is, it has always been one of the most demanding jobs in society. It is also a function with relatively little allowance made for it in modern society. Even a childless couple finds it necessary to work two jobs to get by, and adding children makes a financial burden that much heavier.
 
A nanny is just another word for "assistant parent." They can be full or part-time. They can also hold ranks and job titles ranging from the occasional babysitter to a household manager, whose duties may include household chores and concierge-type tasks. The standard going annual salary for a nanny is an average of $53K but can be as expensive as $90K+. You will typically obtain the services of a nanny through an agency, domestic
placement service, or sometimes job recruiting sites.
 
An outline of steps to the hiring process
 
 Determine your need and hours per week
 Place your job offer
 Meet and interview candidates
 Perform a background check and find criminal records
 Accept a candidate and set up some training and payment schedule
 
In your need assessment, you will want to account for the schedules of both parents, and the schedules of the children. Take into account special needs, allergies, or other reasons why you might need a nanny with medical certifications. You will want to make note of behavioral conditions, such as ADHD, autism spectrum, or other conditions that might equire special skills training. If you're going through an agency, most of them require basic CPR /First Aid certificates in any case.
 
In placing your job listing, you will want to specify salary, hours, and general household statistics. Remember that this person will be employed in your home and exposed to your lifestyle, so you might want to specify details such as whether your home allows smoking, or whether you have pets in case your candidate has allergies. Some nannies have children of their own, so you may want to tell them whether or not you're comfortable with them bringing their own children into your home.
 
Example interview question checklist
 
 Relevant certifications and training?
 Past experience?
 Willing to get a flu shot?
 Eligible to work in the US?
 Comfortable completing a background check or drug screen?
 Other obligations on your time? (classes, part-time job)
 Typical daily routine as a nanny? Do you provide educational activities?
 
You may likely want to know other things besides, but these are the base questions you'll want to start with. You are allowed to have cameras or surveillance equipment running in the home, and are not required to disclose that information, but you may ask the candidate if they're comfortable with that policy.
 
You may find yourself having to explain the rules and standards by which you want your children raised. Be sure to mention things like your policy on their access to media, curfew hours, and other rules you would like observed.
 
The nanny background check process
Most employers are bounded by strict laws regarding what they are and are not allowed to include in a background check. However, as a domestic employer, most of those don't apply to you. Since you will have someone in your home and in contact with your children, the law allows for far more information in your screening process.
 
At the least, a background check for a nanny should include:
 
 Identity verification – Necessary to verify legal eligibility for employment
 Residence / employment history – Standard background information
 Criminal background check – Including offender registries
 Driving record – Applicable if they will be providing transportation
 Substance abuse screen – This may be up to your preferences in the case of recently
legalized substances
 Credit report – You won't have access to a full credit check, but a cursory check for signs of fraud is not out of order here
 
Some of these screenings may have applicable laws pertaining to how far back you can check records, or what kinds of information you can acquire. This varies from one state to another, so be sure to check your local domestic labor laws.
 
Even as a domestic employer, you are still not permitted to screen candidates based upon gender, orientation, personal beliefs, or race. However, this is still your household, so you may phrase interview questions to reflect the need for compatible candidates to your household culture. For instance, if a specific religion is observed in your household, it is reasonable to ask "We follow _ belief system here which includes observing _. Are you comfortable working with these conditions?"
 
Have patience!
The process of interviewing domestic worker candidates takes a lot of time and energy. After all, who among us doesn't want the right candidate to tend to our children?

Image Source: Pixabay

Comments
comments