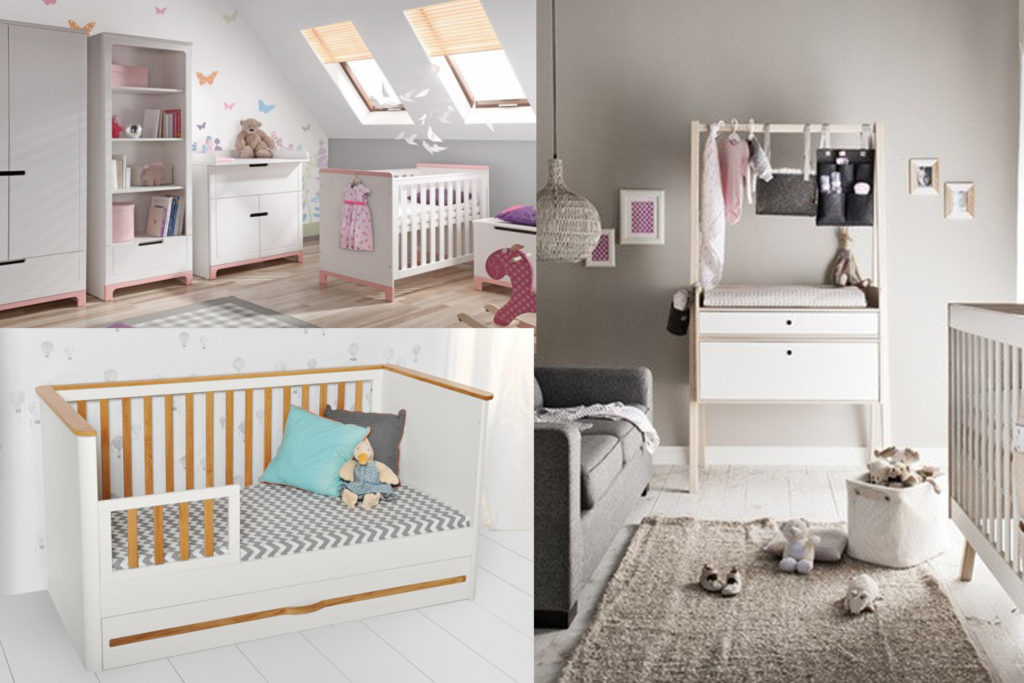 Source – http://funique.co.uk
Your baby grows up every single day. But only after a certain time this growth becomes perceptible and comes to your notice. Caring and affectionate parents always try to make room and befitting atmosphere for their growing child. Naturally they need to plan for their baby room furniture and make adjustments as the baby grows.
With every passing year a child continues to outsize its furniture and wearables. This is something normal for every child but the question is how the parents can accommodate their growth, movement and activities better with befitting furniture. If you want to have a clear idea about the evolving furniture pieces your child needs with his growth, this timeline and tips may be helpful.
Convertible Baby Cot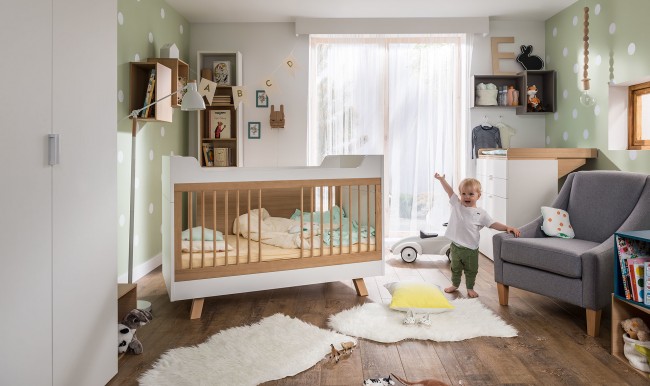 Source – http://funique.co.uk
This is a piece of furniture that can be considered pretty timeless for child's room. From the age of nursery to as late as early teens, a kid can find a convertible cot as his place to sleep and rest. Yes, these cots are made in such a way that the kid never really can outgrow it. You can find them wide range of options with variety of sizes and convertible options. Apart from safety and ease of use, the most important consideration for these beds is to choose ones that are flexible enough to adapt to the growth of the child.
Bed With Toy Storage
Now as your little baby has grown up and became a naughty toddler, you need to accommodate his hectic and restless movements with lot of floor space and satisfy his quest for playthings with a collection of toys. If is quite natural for this age to deal with heaps of toys all around the floor. But how to prevent the room from looking messy? Yes, you guessed it right. Your child's room needs a toy storage to keep all their favourite toys and playthings in a neat and easily accessible manner.
But instead of allowing a separate toy storage to grab a lot of floor space, you can actually find a nice solution with a kid bed with hidden storage for toys. Yes, toy storage can be accommodated by other furniture pieces as well like the kids bench, desk or even the erstwhile changing table.
A Multipurpose Desk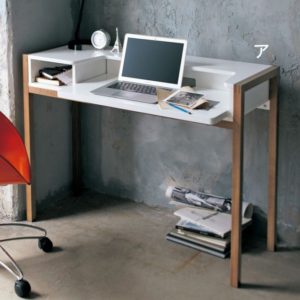 When your child has grown up and even started play school, it is time to motivate and develop his or her habit of study with a cute and neat desk. But instead of allowing it to grab lot of floor space you can choose rather a multipurpose smart one. Yes, you can buy desks with inbuilt storage space where all the essentials and toys can be kept in. Bunk bed with small desk below the bed is another great idea that can save lot of space while offering absolute ease of use. Especially, for baby rooms in apartment where space constraint is a constant factor such ideas can be helpful. You can also transform the changing table later on into a neat storage or another functional piece of furniture.
Height Adjustable Baby Seats
Every age has its own language of sitting around. You do not sit the way you used to in your teens. Just the same way we never seat without our legs stretched when we are only more than a year old. So, when buying baby seats for your little sweetheart's room you need to be extremely choosy and maybe you need to change then several times as your little one grows from adolescence to teenage. Instead of buying baby seats for various ages, why not choose a seat or chair the height of which can be adjusted with the growth of your kid? Height adjustable seats and chairs come in all sizes, shapes, colours and style elements to accompany the baby room interior perfectly.
From the above mentioned suggestions probably you already made the judgement that the author of this post prefers smart, multipurpose and adjustable furniture over the traditional ones with fixed look, feel and design. Yes, these smart alternatives take care of the evolving needs of baby room furniture as your little kid grows. So, isn't it wise to buy a furniture that remains useful for the entire childhood of your kid?
Comments
comments