Technology has come a long way to what we would call today – amazing tech gadgets and devices that are constantly evolving. From mobile phones to smart home tech and games that help kids learn coding, technology has exploded in a cool way. As a result, kids are growing up with tech innovations around them that have an impact on their life in one way or another.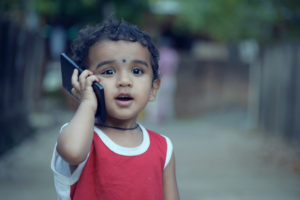 Image: Pixabay
Here are some of the incredible tech features that are the new normal for today's kids. 
Mobile Technology
New research has found that a staggering 97 percent of children in the U.S. under the age of four have access to mobile devices. You cannot mention how technology has impacted the lives of kids without mentioning smartphones. For instance, unlike the old cumbersome rotary phone that only offered voice calls, today's mobile devices like the Samsung Note8 offer much more than a basic kid can handle.
Kids are growing up surrounded by a world ruled by mobile technology where everyday norms like planning, learning and even communicating are becoming easier by the day, thanks to mobile devices. Kids are using smartphones and tablets to learn, mobile apps to gain new skills and easy access to the internet via mobile devices to explore the world around them.
Hyperconnectivity
Hyperconnectivity is another tech feature that today's kids are growing up with. Technology has touched almost every aspect of our lives, linking us continuously through tech devices. There is no doubt that teens and young adults have been at the forefront of the rapid adoption of inter-connectivity through mobile devices and the always-on lifestyle.
A recent survey on teens and technology by the Pew Internet Project shows that today's kids, teens and young adults are greatly immersed in the tech environment, especially on the mobile and social side of it. Kids are growing up in a world where hyperconnectivity is expected to be part of our lifestyle now and the future. Connectivity is increasingly defining modern society.
Internet of Things (IoT)
Understanding how IoT is going to drastically change childhood in today's tech-driven world is hard to imagine. The Internet of Things is the technology behind the way smartphones connect to your smart watch or how apps connect to your smart TV or thermostat. The Internet of Things offers numerous opportunities for kids. With the rate IoT is growing, connected products that help kids learn are abound.
An online guide on IoT for kids notes that kids can now learn faster and improve their skills using IoT technology. The introduction of smart, practical tech for kids is becoming more advanced, yet simple. Today's tech devices, such as Teddy the Guardian that helps monitor a kid's heart rate and temperature don't replace parenting, or even interfere with a child's growth.
Robotics
Robotics continue to be part of American homes, simplifying day-to-day household chores or adding the much needed convenience in homes. Tech companies are not only making robotics for household use, but also for kids. As more homes embrace smart technology, parents are also investing in awesome robots that keep their kids entertained.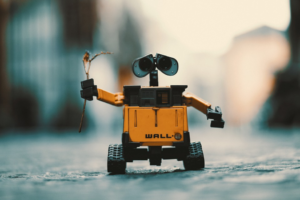 Image: Pixabay
From toy robots that help kids learn like the Wonder Workshop Dash Robot to educational kits like Makeblock mBot that introduces kids to electronics, robotics and simple programming, kids are growing up surrounded by robotic technology that's continually evolving. When kids are exposed to robotics early in life, they get to develop creativity and problem solving skills
Comments
comments