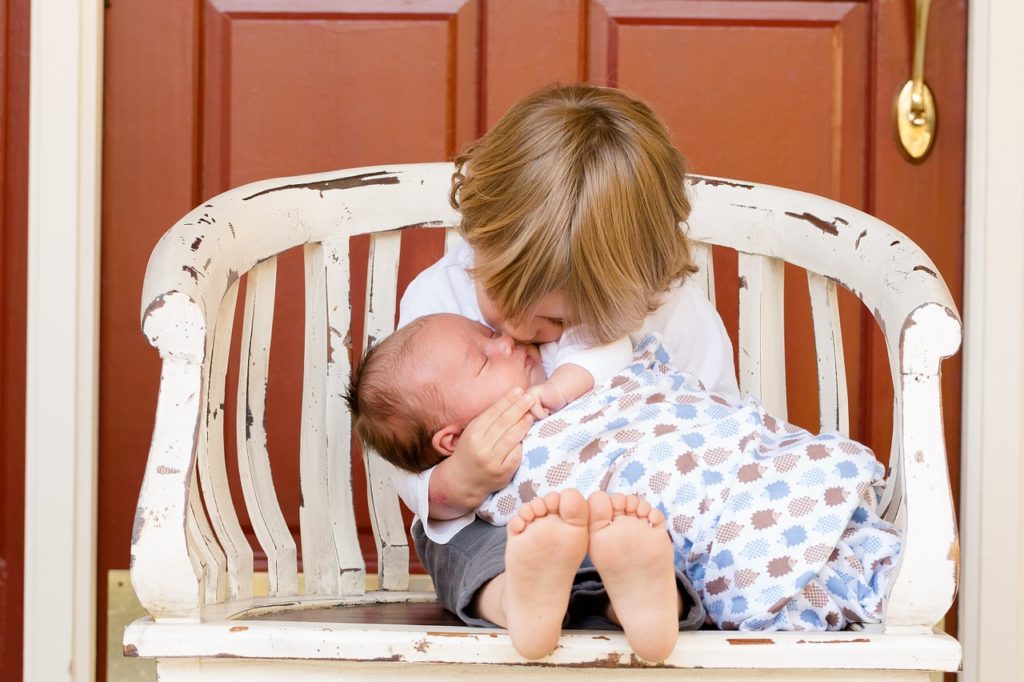 The weeks before your baby is expected to make his or her appearance into this world are going to be the busiest yet. It's easy to get completely overwhelmed with making sure everything is perfect ahead of time. Before you stress, start making a list (or a few lists, whatever the case may be) of all of the things you want to accomplish before your baby arrives. Lists are a great way to keep you organized and to help prevent you from forgetting important things. Don't forget to ask your loved ones for help because, chances are, they are dying to help with the baby preparation.
Start Saving Money Now
There's no doubt about it, babies cost a lot of money. Clothes, diapers, and furniture, just everything adds up. Even if you're only six weeks pregnant, start saving money now. You can never have too much set aside. Instead of going out and buying everything you need, sign up for a registry and start putting items you need on there. This will help your friends and family members know what you need and what you don't need. Baby clothes are extremely cute, but try not to buy a ton of them. Babies grow fast, and you'll likely get a ton of them at your baby shower.
Get Rid of Unwanted Pests
If you've noticed little critters such as rodents or insects scurrying around, but you've put off dealing with them, now's the time to tackle this problem. Some of the most common signs of a pest problem are nests, pest droppings, damaged plants, structural damage, grease tracks, and odd sounds and smells. Moxie Services can help identify the problem and take care of it before the baby comes. As an expectant parent, you'll want to make sure any pest control service you hire uses products that won't harm you or your developing baby.

Deep Cleaning and Sanitizing
The deep cleaning and sanitizing should begin in the weeks leading up to the baby's birth. If you deep clean everything too early on, you'll likely have the urge to do it all over again when you're going through the "nesting" phase. When you're deep cleaning, you want to follow proper cleaning and sanitizing procedures to not only make sure everything is properly cleaned, but to make sure you don't inhale any chemicals that may cause harm to the baby.
Set up Sleeping Arrangements
One of the most important things you'll have to consider before bringing the baby home from the hospital is where the baby is going to sleep. Crib, bassinet, or co-sleeping, there are various options to consider. You'll want to choose the safest sleeping option for your newborn, making sure they remain on their backs and away from any loose blankets or pillows.
Start Cooking and Freezing Meals
Once the baby is there, you'll likely have little time for cooking during those first few weeks. It's good to plan meals ahead to ensure you don't become overwhelmed. Even if you don't have a lot of time now, you can still start cooking and freezing meals so you have something to eat when you simply don't have time to stand in front of the stove because you're caring for a newborn.

Having a baby is one of the greatest joys anyone could ever experience. Bringing a new life into the world does come with a lot of responsibilities, but with proper planning and remembering to ask for help, everything can go smoothly. Try to avoid taking on too many tasks at once, because too much stress is never good for a mother-to-be or a developing baby. Start planning early and take on only one or two tasks at once. 
Image: Pixabay
Comments
comments