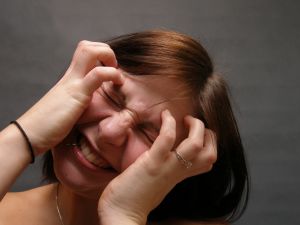 Is witching hour leaving you frazzled?   Most babies around two weeks to three months old, may experience episodes of crying spells during the evening hours and your baby will be inconsolable.  No matter what you try, nothing seems to calm your baby down and you can't figure out what is wrong.  You will find that the normal things that calm your baby down are no longer working and you are left feeling frustrated.  When you begin feeling frustrated, it is important that you remember that this is just a phase that your baby is going through and that this will soon pass.
Disclosure:  The opinions reflected in this post are my own and may differ from your own.
Try These Tips and Suggestions to Overcome Witching Hour
Many parents try the usual things that normally calm their baby down; however, during witching hour most parents have no clue what else to try to help calm their baby down.  Try a few of these suggestions to attempt to calm your baby down so that you can get your baby to sleep.
Comments
comments