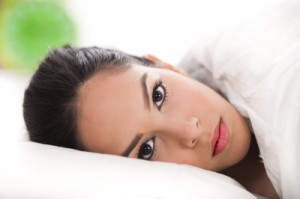 Most people think that bed rest is fun and relaxing; however, if you ask a pregnant mom who has been on bed rest for a few days they will quickly disagree with you.  After a few days, most mom's are bored out of their mind because they have already caught up on their favorite shows on the DVR and watched several movies.  If you find yourself on bed rest, you should find some things to keep you busy so that you don't go crazy sitting at home.  Here are some ideas to keep you busy while you are on bed rest.
Note: I am not a doctor, nurse, or health care provider.  This post is for informational purposes only and never should replace getting medical care during your pregnancy.
Learn How to Crochet or Knit
Crocheting is a great hobby that can keep you busy for several hours a day.  There are some very simple patterns and tutorials available on the internet to help you learn how to crochet or knit.  Crocheting and knitting is not only relaxing but you can make beautiful blankets, hats, ect for your baby.
Create a Scrapbook for Your Baby
Many people want to remember special moments in their life and scrapbooking is a great way to capture those memories.  You can create a memory book for your baby so that you can document exciting events during your pregnancy.  This would be a great gift to give your child when they graduate from high school, if you continue adding to it after they are born.
Comments
comments