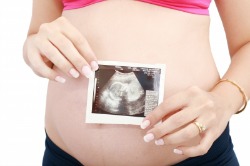 Many parents spend hours trying to find the perfect name for their baby.  I remember searching online for the perfect name with my youngest son and it took us a few weeks before we finally decided on a name.  Whether you are searching for a traditional, unique, or the perfect name, many parents are turning to the Internet and seeking the opinions of total strangers to help them pick out baby names or gather suggestions.  Lucie, the editor at Babynames.net, wanted to share information about new parenting trends are using to find the perfect name for their new baby.
For expecting parents, there are a lot of tricky decisions to make – and choosing the right name for a baby is definitely one of them.  You want something that is unusual, but completely bizarre. You want a name that will carry on your family tradition, but won't go out of style anytime soon.  It should resonate with your parents, as well as your friends, and it should go well with the last name.  The name must be unique, The One.
Everyone ever involved in choosing a baby name knows that while there have been thousands of books written about baby names, and there are almost as many websites to be browsed on the Internet, all of these resources only offer plain information about origins, meanings, pronunciation, etymology, and other facts, that are possibly interesting to read, but in their great passivity unable to help with the final choice.
Comments
comments