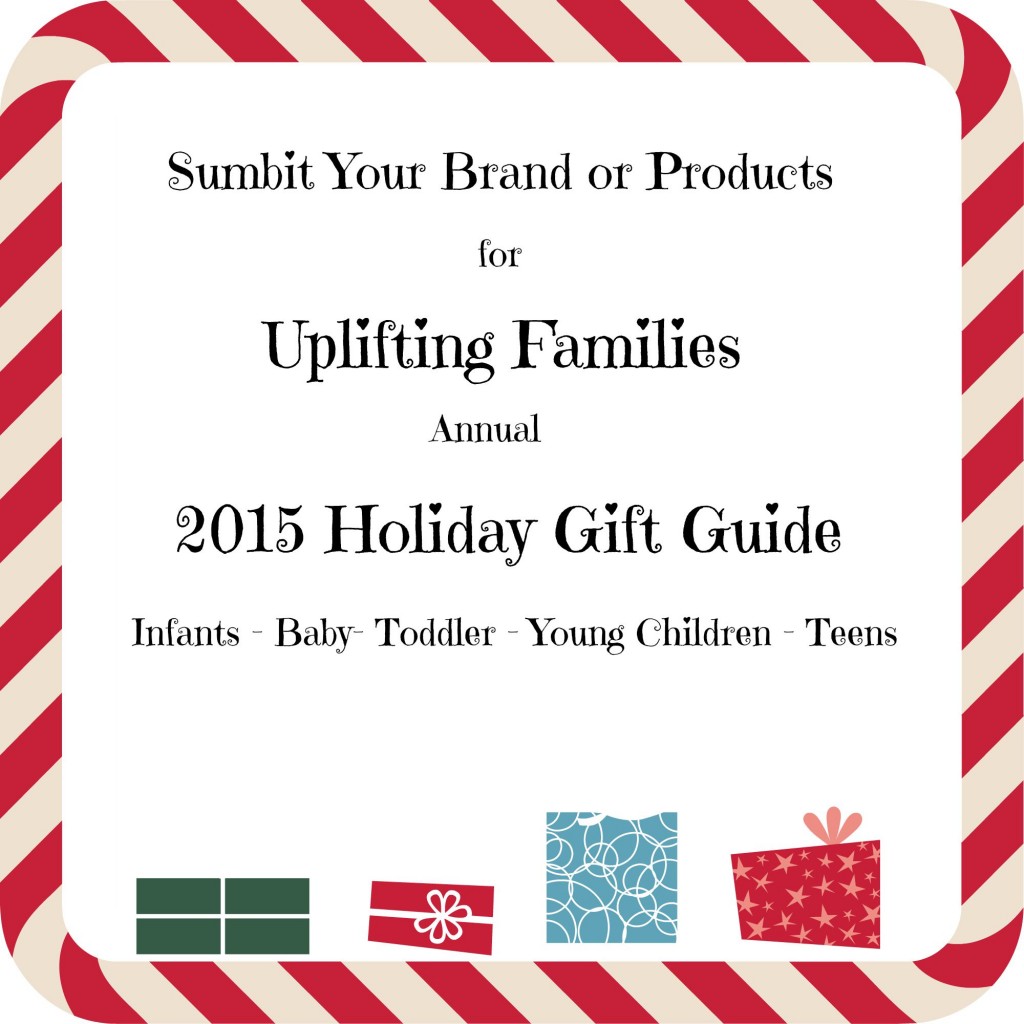 Would you like to see your brand or product listed in our 2015 Holiday Gift Guide? Uplifting Families is now seeking applications for our 2015 Holiday Gift Guide. All products must be submitted by October 31 unless other arrangements are made in advance and it will be featured in our holiday gift guide. I am seeking products for babies, infants, toddlers, children, teens, and anything family related. Please submit an email to christy @ upliftingfamilies.com (it is case sensitive). Please allow up to 48 hours for a response. All items submitted for the 2015 Holiday Gift Guide will not be returned.
If you want additional exposure, hosting a giveaway is a great way to increase brand or product awareness. You will be responsible for prize shipment. All giveaway items must be over $25 dollars for maximum results.
Social Media Following:
Facebook – 5,855
Twitter – 16,386
Instagram – 2,218
Pinterest – 7,626
Bloglovin – 675
Monthly Page Views Average – 19,000
I look forward to working with you. Please contact me for pricing information.
Advertising opportunities include: sidebar ads, ads within any blog post, or sponsored posts.
Comments
comments