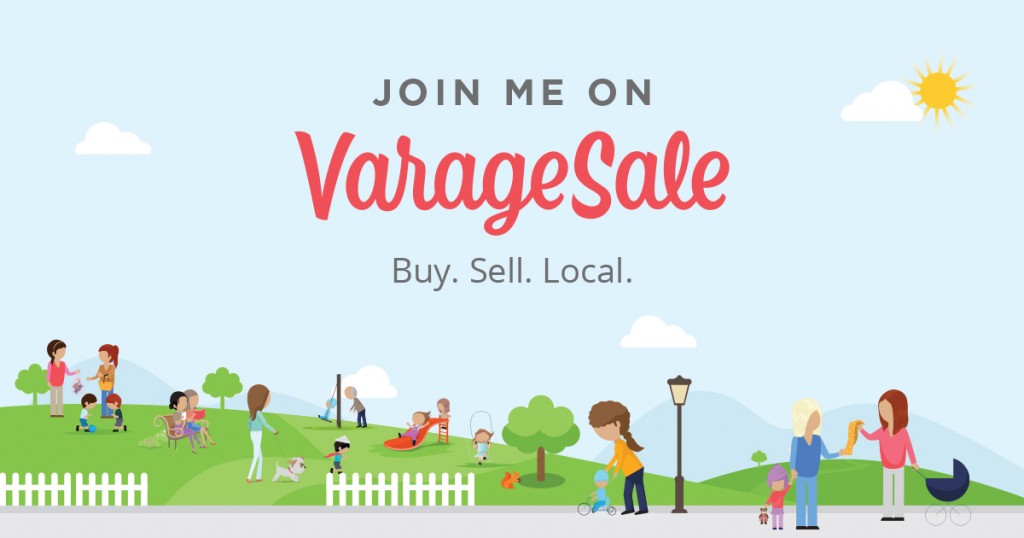 I hope everyone had a wonderful Thanksgiving. We got to spend time with our families and ate way too much food. Did you get any shopping done? I was able to snag a few deals online and my husband braved the Black Friday crowds at Walmart on Thanksgiving day. We were able to get almost everything that we needed and only lack getting a few more gifts. I am excited and can't wait until my kids see what Santa Clause will bring them.
Disclosure: Thank you Varagesale for sponsoring today's post.  All opinions are 100% my own.
I also am excited to share another opportunity with you too especially if your child needs to get rid of a few thing before Christmas day. I already told my youngest son that he needs to clean out his toy box and figure out what he doesn't need any longer so that we can make room for some big boy toys. He said okay mom but now he is waiting on my to come in his bedroom to help him with his task.
As you are sorting through your child's room, have you found anything that you can sell to earn a little extra cash this holiday season or have other things in your house that you need to get rid of? I know that I don't personally have enough items in my house to contend with having a garage sale. Plus, during the winter time it would be way too cold and it would take way too much work especially if you only have a few decent items.
What is VarageSale?
Today, as I was surfing the app store I came across an app called Varagesale. Varagesale is an app where you can see or even buy items locally in your area. VarageSale was founded by a former elementary teacher, Tami Zuckerman in 2012 after she became frustrated using other sites to buy and sell online. She approached her husband, a programmer, and the two collaborated together to create something more user friendly with a better experience than existing classifieds sites or social networks. Varagesale is available on Android, iOS, and via the web at Varagesale.com. The great thing about this network, the admins actually live in your area and have to approve you before you are able to buy and sell items.  As I was browsing my local community, I found a wide variety of baby gear too. Use this service to find gently used baby gear or even sell the stuff that your baby has outgrown. 
New VarageSale communities in DFW (7):
Exciting Offer to Win a Free Vacation and Extra Holiday Cash
We're also running a cash offer specifically in these communities + a free family vacation contest. In order for your readers to participate, they must sign up via these links as they're set up to keep track of who is participating in the offer.
**Limited Time "Super Seller" Cash Promotion and Family Vacation to Orlando Contest**
New VarageSale sign-ups who join a newly launched community will earn $5 for every item they list for sale (up to 25 items). That's potentially $125 up for grabs!

BONUS: every item listed for sale is also an entry into a state-wide contest to win a family vacation (up to 5 people) to the most magical place on earth in Orlando, Florida (Disney World).
Super Seller cash offer available to new VarageSale signs-ups only, and only eligible in new VarageSale communities. Limited to first 100 new sign-ups per community. Disney contest is available to new and existing VarageSale users and is state-wide. Full terms at terms.varagesale.com/tx
Don't forget to like VarageSale on Facebook, Twitter, Instagram, and YouTube (the channel has lots of short, fun video demos of VarageSale).  For more information about VarageSale please visit their website or blog.
Have you heard of VarageSale? Do you have any items to sale?
If you find this article helpful and useful, please share it with your family and friends. Sharing helps Uplifting Families grow. Thank you for visiting.
Comments
comments