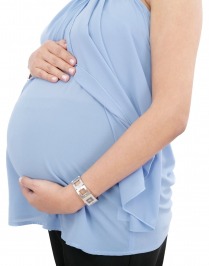 Child birth classes are designed to provide expectant mothers with information so that moms are prepared for labor and delivery.  Every woman will have a different labor and delivery experience, but the techniques used to help minimize pain and prepare a mother for labor are similar.
I remember when I was a first time mom, I didn't feel that I really needed to attend a child birth class, I had it in my mind that I was going to have a natural birth and knew how to breathe.  I thought that was all that I needed to know.  However, my mom urged me to attend a child birthing class and I was able to learn some information on the different types of pain management that is often used during child birth.  I attended a class that was provided by the hospital;  however, today mom's have a wider variety of information at their finger tips to help them prepare for their baby's arrival.
Disclosure:  This post is for informational purposes only.  All opinions reflected in this post are my own.
[contextazon id='5']
What type of information do they provide during a child birth class?
The topics that are covered in your child birth class may vary from the class that I took.  The instructor during my child birth class covered:
Hospital Policies
Different Types of Birthing Methods
How to Tell If You are in Labor
Where to Go if you Think Your in Labor
How to Breathe Properly Through Contractions
Pain Management Options
Basic Breastfeeding
Where can I find a child birth class?
Hospital Child Birth Classes
Many hospitals offer expectant mothers child birth classes and the cost of these services vary depending on the hospital.  The class that I attended at the hospital over 16 years ago was free and it was offered on a Saturday, which was great for me because I was working during the week.    However, if your schedule isn't as flexible of the hospital doesn't offer a class that works with your schedule.  There are alternative options available for expectant moms.
If the hospital that you plan on giving birth, charges for birthing classes it would be a great idea to check with your insurance company to determine if they cover the cost of your class under your particular insurance plan.  Note:  I don't have any personal experience with this since I didn't attend a class with my last child, but it never hurts to ask in my opinion.
The cost of child birth classes may also be covered under the flex benefit plan, check with your hospital or your employer's human resources office to confirm.
Childbirth Educator or Doula
If you are unable to attend a class at the hospital, ask your doctor or hospital if they are aware of any child birth educators in your immediate area.  A child birth educator specializes in teaching customized child birth classes. These classes are usually more expensive.  The educator usuallly teaches smaller classes and can spend more quality time with you, so that you feel comfortable with your labor and delivery expectations.  They are also more flexible and offer a series of classes so that you can refresh what you have already learned and are given the opportunity to ask any questions; instead, of one all day class crammed with information.
Online Classes
Online classes are fairly new but they are very flexible for busy expectant mothers who can't find a class to attend that fits within their schedule.  These classes are self guided and require you to read the information yourself.  Depending on the class that you enroll in, you may or may not have all of your questions answered or have any real support.  However, taking an online class can give you an idea of what to expect during pre-labor, labor, delivery, and postpartum.
Find Childbirth Books or Resources Online
Books or reputable online resources can provide expectant mothers with general and basic information on how to prepare for child birth.  If you have any questions, you can ask your doctor, midwife, or health care provider but they may or may not have time to teach you everything there is to know about child birth.
Are Child Birth Classes Necessary?
While child birth classes aren't necessary, they do help expectant mothers understand the birthing process and gives you an idea of what to expect when you arrive at the hospital.  Congratulations, on your new bundle of joy!
To get weekly updates to Uplifting Families, please subscribe to my newsletter or join in the conversation with me on Twitter, Facebook, Pinterest, and G+.
Did you take child birth classes during your pregnancy?