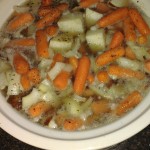 What is the perfect comfort food on a nice cloudy and cold day?  I think that Pot roast is the perfect comfort food that is healthy and filling, not to mention it is an easy meal to make.  Just toss the ingredients into the crock pot and turn it on.  By the time you get home from work, your house will be filled with the aroma and dinner will already be done.
I love this easy pot roast recipe because it is water based and it is a healthy alternative to the cream based traditional pot roasts.  If the meat lacks the flavor that you enjoy, try dipping it into some BBQ sauce for added flavor.
Ingredients
Pot Roast
Large Onion
Baby Carrots
Potato
Pepper
Water
Garlic Salt
Directions for Making Pot Roast:
Cut to the potatoes into large chunks and rinse them off under running water.
Chop up onion into medium to large pieces as desired.
Place the pot roast into the bottom of the crock pot.
Add potatoes, onion, and baby carrots.  Note: I fill the entire crock pot.
Fill the crock pot with water.
Added a tiny amount of garlic salt for added flavor.
Add pepper as desired.
Turn on the crock pot.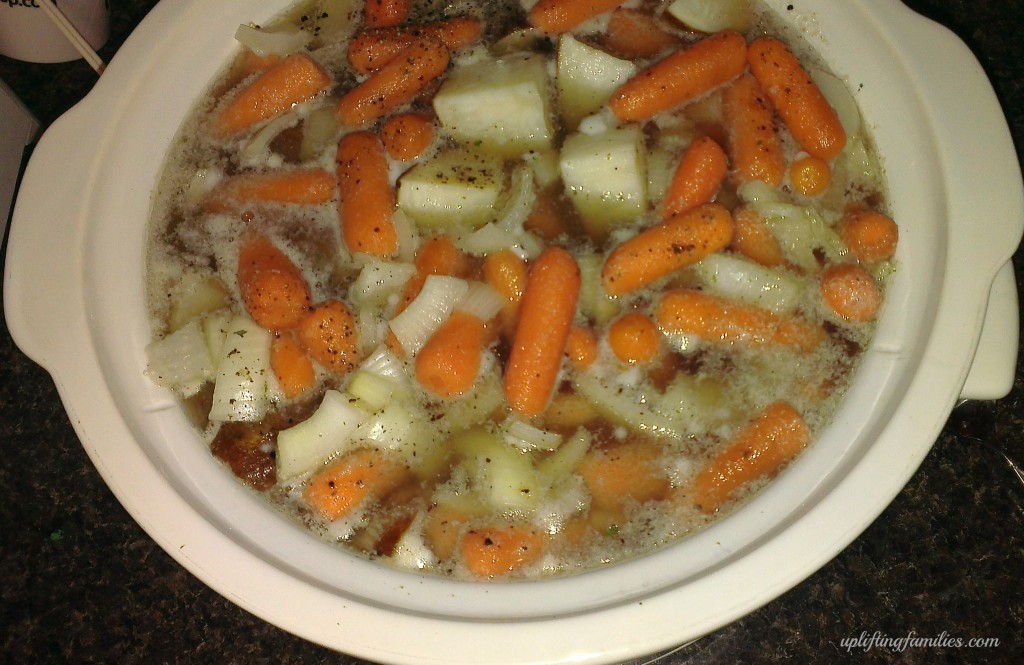 Do you like to find easy meals to cook for you and your family?