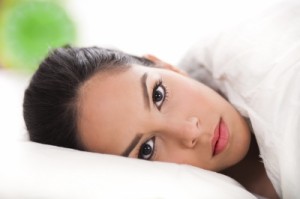 Most people think that bed rest is fun and relaxing; however, if you ask a pregnant mom who has been on bed rest for a few days they will quickly disagree with you.  After a few days, most mom's are bored out of their mind because they have already caught up on their favorite shows on the DVR and watched several movies.  If you find yourself on bed rest, you should find some things to keep you busy so that you don't go crazy sitting at home.  Here are some ideas to keep you busy while you are on bed rest.
Learn How to Crochet or Knit
Crocheting is a great hobby that can keep you busy for several hours a day.  There are some very simple patterns and tutorials available on the internet to help you learn how to crochet or knit.  Crocheting and knitting is not only relaxing but you can make beautiful blankets, hats, ect for your baby.
Create a Scrapbook for Your Baby
Many people want to remember special moments in their life and scrapbooking is a great way to capture those memories.  You can create a memory book for your baby so that you can document exciting events during your pregnancy.  This would be a great gift to give your child when they graduate from high school, if you continue adding to it after they are born.
Blogging
Blogging is another great way to capture memories and even write down details about your pregnancy.  You can also blog and write about other things that interest you.  It is easy to get started and there are even free blogging sites available on the Internet.  Most people think that you need extensive computer training in order to create a blog site; however, that isn't the case.  In fact, most blogs are similar to a word processor program and are easy to use with minimal tutorials or training.
Reading Books
This is a great time to catch up on the books that you started and haven't had a chance to finish, especially if your doctor puts you on strict bed rest that keeps you flat on your back.  Find a great series of books to read on the Nook or Kindle Fire and download them so that you have something to read and help pass the time.
Play Computer Games or Games on Your Smart Phone
Find some computer games or game applications on your smart phone or tablet that you enjoy.  Games can help pass the time and keep you busy.
Play Card or Board Games With Children, Family Members, or Friends
Find card or board games that you can play with other family members or your children.  These can be fun and will also help pass the time.  Invite friends over for a game night.
Find Online Support Groups
Search the internet for online support groups for mom's who are at home on bed rest.  This allows you to find a great place to find information or to vent your frustrations.  You can also find support  from other mom's who are currently on bed rest or have been in on bed rest before.  It also helps when you know that you are not going through this alone.  In fact, many online support groups allow you to chat with other mom's and gives you the opportunity to make new friends.
Products That I Recommend to Survive Bed Rest
TV Bed Trays
TV bed trays are a great way to allow you to sit up while eating, playing on the computer, or keeping a drink handy.
Bedside Organization Caddy
Keep your bed side gadgets such as remote controls, pens, paper, hair brush, and other accessories in one central location.  This will keep your bed neat and free of clutter.
Two Way Radio or Baby Monitor
A two way radio or baby monitor can help you communicate with other family members that are in another part of the  house so that you don't have to yell across the room for someone to help you.
Laptop
A laptop can keep you busy and occupied while spending a majority of your days in bed.  It can keep you connected to your friends and family and you can find other things to do online.
Tablet
A tablet or e-reader can allow you to surfer the internet and read books.  A tablet does have more features than an e-reader and it also can be used as a e-reader.
One Response to "Tips and Tricks to Survive Bed Rest While Pregnant"