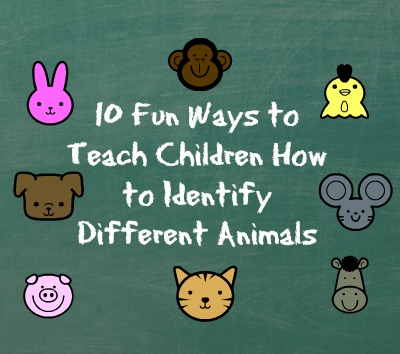 Last September when I was out shopping for preschool materials for my youngest son, I picked up some animal flash cards. He was already learning about animals and the different sounds that they make at daycare when we decided to pull him out. If you are just starting a home preschool or teaching your child at home, you should add animals to your curriculum. Children love learning about animals because they are cute, fun, and make lots of noises that fascinate them.
Why Teaching Kids About Animals Is A Good Idea?
Animals share the world around us. We all know that some animals are safe for children to be around. However, there are other types of animals that we want to teach our child to stay far away from. Showing your child photos of the different animals can help your child to be able to recognize them. As you are teaching your child how to recognize them, you can even go a step further and teach them a few facts about them including safety, caring for them, and what type of sound they make. For example, you wouldn't want your child to bring home a poisonous snake or a skunk. If you own pets, you can use this opportunity to teach your child how to properly handle and care for their animals.
10 Fun Ways to Teach Children How to Identify Different Animals
Learning doesn't have to be a boring task, there are plenty of fun ways to teach kids about animals. They learn and recollect better when they are having fun.
Animal flash cards are a great way to teach your child about a wide variety of different animals. You can find a variety of flash cards at Dollar Tree, Target, Walmart, and Cram.com. Along with the flash card you can incorporate sounds associated with the respective animal thereby teaching the child about animal sounds at the same time.
Visit your local library and find a wide variety of books that you can use to teach your child about the different animals.
Take a field trip to the Zoo, such as the Fort Worth Zoo.
Find online printables for the different animals and print them off for your child to color. As your child is coloring, you can easily discuss each animal with your child. Ask your child questions about the sound that the animal makes, are they safe to handle or touch, where do they live, what they eat, ect.
Enjoy making animal crafts of different animals with your children.
Visit a local petting zoo. Interacting with the animals will give them a whole new perspective. It a wonderful experience for the child to interact in a friendly manner with the animals.
Take your child to the state fair. Most state fairs have livestock and other farm animals. When they can relate a story associated with the animal they identify it better. Seeing and experiencing something first hand is a sure shot way to build memory relating to the thing.
Find a local farm in your area and plan a visit. A day out in the company of animals, seeing them in their natural habitat helps the kids learn better about them.
Plan a trip to a wildlife refuge.
Watch animal planet together. Let's face it, we can't really take them to all the places we want to but we can surely not let that become a handicap. Also, it is not always possible to see the animals in their natural habitat so TV serves a great alternative. Sit with them, explain them and see them enjoy and learn!
Like these products? Click on the photo for more information.
Did you have fun teaching your kid about animals? What is your child's favorite animal? Do let us know you if you know of any more creative and fun ways to teach children about animals.