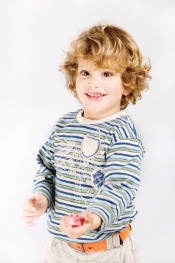 A few months ago we purchased a potty seat for my son, he was starting to show interest in potty training.  He has been watching other kids and following us to the restroom for a few months now.  After I purchased the potty seat a few months ago, I tried putting my son on the potty.  I knew that it was still a bit early and didn't quite show all of the signs that he was ready to potty train but he was getting closer.  In fact, he started telling us when his diapers were soiled but he wouldn't tell us that he needed to go potty.  Over the last few weeks, he started showing more signs that he is ready to start potty training.  In fact, your child has to be completely ready before they will successfully potty train.   Never pressure your child to start potty training too early.
Disclosure:  This post is for information purposes only.  All opinions reflected in this post are my own and are based upon my own potty training experiences.
Allow Your Child to Pick Out Their Own Potty Seat or Chair
If your child shows signs that he or she is ready to start potty training, you should go to the store or search online to purchase a potty chair if you haven't already done so.  Allow your child to go with you to the store to pick out a potty seat or chair.  Don't worry, you don't have to pick out anything fancy or expensive.
Comments
comments