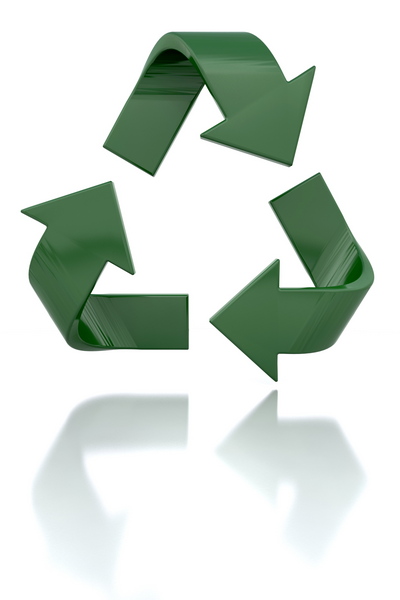 Each time I go to the grocery store it seems as if my plastic bag stash keeps steadily growing and they are trying to escape from the bottom of the pantry.  I try not to throw them away because they are perfect size for other uses and they come free with your groceries  (or cost you .05 centers now in some areas) so they don't cost you any additional money to use them.  One day I decided that it was time to get rid of some of those plastic bags that were taking up room on my pantry floor.
10 Ways to Recycle Plastic Bags from the Grocery Store
Trash Bags
Line all of the small trash cans around the house to make dumping them fast and easy. When the trash can is full, simply grab the handles and tie them shut so that you can throw it away easily.
Car
Store a few plastic trash bags in your car.  You can use them for a trash container, they come in handy if anyone gets sick, or use them to throw out a dirty diaper or put your baby's soiled clothes in them.
Diaper Bag
Put a few of them into your diaper bag for those diaper emergencies.  You can lay it down on the backseat of your car, in the trunk, or on a public changing table to avoid cleaning up an explosion.  (Ewww, I realize this is probably TMI but most mom's have had this happen to them on more than one occasion) Then you can stuff everything into the plastic bag and toss it in the trash can and go.  If your child had a blowout, you can also put his or her soiled clothes inside a plastic bag so that you don't get everything else in your diaper bag soiled or contaminated.
Daycare
Donate the plastic bags to a daycare in your local area or the one that your child goes to.  They will gladly take them off of your hands.  My daycare always sends home soiled clothes in plastic bags.
Take them Back to the Store
Most stores have a place where you can recycle the plastic bags.
Donate them to the Food Pantry
The food pantry can use plastic bags to place food in that they give to customers in need. It makes carrying the food that the client picks out quick and easy to get to the car. Plus, it makes it easy for them to get their groceries into the house too.
Use Them For Lunch
When I was working outside of the home, I would pack my lunch into a plastic bag.  I would store the entire plastic bag inside of the refrigerator. Then once I was finished eating, I could gather all of my trash into the plastic bag and throw it away.
Carry A Few While Walking the Dog
If you plan on walking your dog, it never fails that your dog needs to use their bathroom.  If your doggy leaves a present in someone's yard, you might end up unhappy neighbor if you leave it on their yard.  Instead, use the plastic baggie to pick up your dog's waste and throw it away when you get home.  You can also use the bags to clean up your own yard.
Use as Packing Material
If you have a package to send, don't run out and buy expensive bubble wrap or packing peanuts.  Instead, protect your gift using plastic bags.
Use as a High Chair Cover
Are you planning on serving your baby something messy?  If so, use a plastic bag turned inside out (especially if the bags have writing on them) and cover the high chair tray.  This will keep you from having to scrub your child's tray after they are done eating.  Make sure that you tie the bag on the underside of the tray to prevent your baby from removing it from and possibly harming themselves.
Photo Credit: Flickr via Creative Commons
Do you recycle your plastic bags that you get from the store?
If you find this article helpful and useful, please share it with your family and friends. Sharing helps Uplifting Families grow. Thank you for visiting.