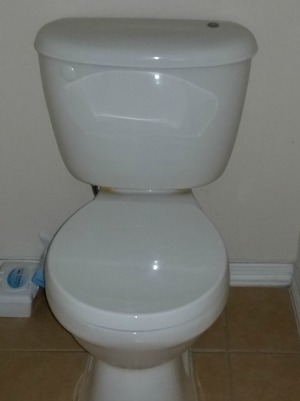 I have been working on potty training my youngest son for the last several weeks and he is doing a great job. As you know potty training, isn't always an easy task and it takes lots of patience. When I started potty training him, I also made sure that I was teaching him proper bathroom hygiene. Of course, his favorite thing is to flush the toilet. Did you know that the average toilet flush handle has roughly 83 bacteria per square inch and the average toilet seat has roughly 295 bacteria per square inch according to WebMd. These stats are fairly low on the list of top spots of bacteria found in your home. I really figured, these stats would have been much higher and it might be depending on your child's bathroom habits. Today, I wanted to share with you 12 things that you should teach your child about proper toilet hygiene while you are potty training.
Disclosure: I received samples of the Kohler Touchless Flush Kit and Led Toilet seat in order to facilitate this review. All opinions are 100% my own and I would never share products that I don't enjoy with my readers.
Reduce the Amount of Germs in Your Bathroom Using the Touchless Flush Kit
When I was presented with the opportunity to check out the new Kohler Touchless Flush Kit, I thought it would be an awesome way to reduce the amount of germs in our bathroom. The kit was very quick and easy to install. I installed it in a few minutes and then I had to adjust the chain to the proper length for optimal performance.
My youngest son enjoys flushing the toilet and insists on flushing the toilet any chance that he gets.  I will enjoy this feature even more when my youngest son starts wiping his own bum in the future. I expect him to be messy when he first starts learning how to wipe his own bum. Don't worry parents, your child can't constantly flush the toilet over and over unlike the flush handle. The sensor is automatically programmed so that it won't flush immediately after you have already flushed the toilet.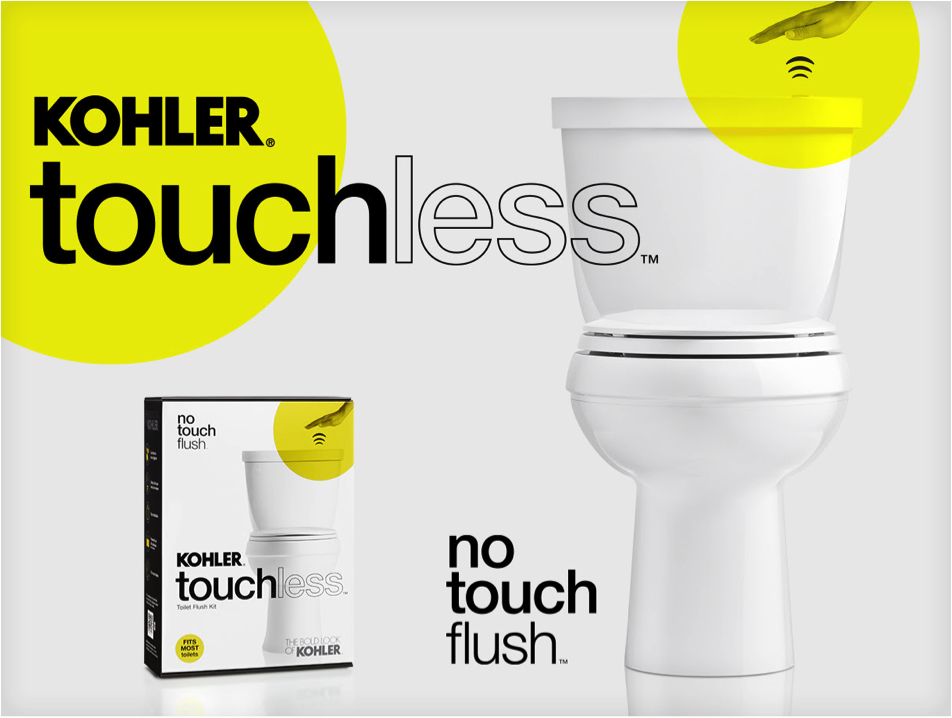 Night Time Potty Training Made Easier with an LED Toilet Seat
We are also working on potty training at night time and so far we haven't had any issues. If your child is waking up dry every morning, it is a good sign that he will not have an accident over night. I have told him that if he ever needs to go to the restroom at night to get up and come get me so that I can help him. We also installed a cool new toilet seat that has LED lights on it. I figured this would be very helpful at night especially while potty training. The nightlight uses 4 AA batteries and it is programmed to stay on 8 hours. Simply presses the button on the back of the toilet seat and there is no need to turn on bright lights at night to use the bathroom. Check out the Kohler lighted Toilet Seat , isn't it so cool?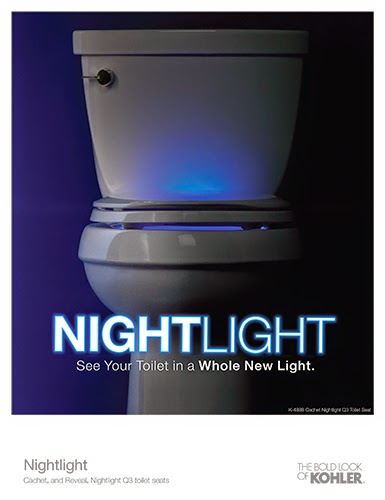 Comments
comments