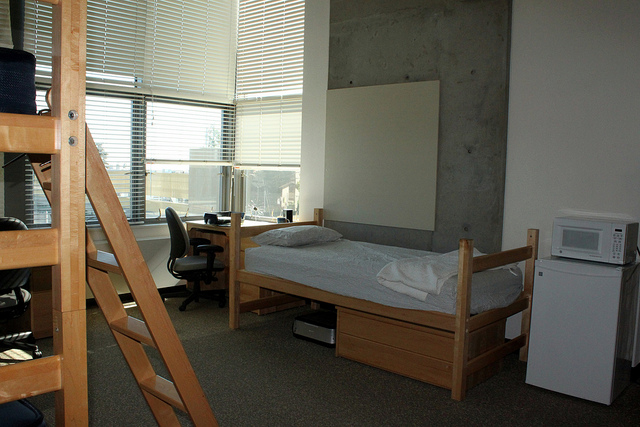 I can't believe how quickly summer has flown by. It seems like yesterday that the kids just got out of school. I still have about two weeks with my kids before they go back to school. My daughter will be a senior this year and next year she will be looking at colleges. As a mom, I am not quite ready for her to run off to college and stay in the dorms. By this point, your child should already be registered for the college of their choices, picked their classes, and been assigned a dorm room. Most dorm rooms have furniture for your child but it is up to you to furnish the rest of the things that they will need throughout the school year.
Disclosure: The reviewer has been compensated in the form of a Best Buy Gift Card and/or received the product/service at a reduced price or for free. This post may contain affiliate links.
Mini Refrigerator
Many students often enjoy having a mini refrigerator in their dorm room so that they can stock it full of drinks and some snacks. Always check with your child's school prior to purchasing one just in case they aren't allowed. If you know your roommates, this is an expense that you might could possibly split so that both students can benefit from using it.
Microwave
If your college allows it, you can usually bring a microwave too. Most of the your child can eat in the cafeteria but having a microwave is handy in case of an emergency or if your child is hungry in the middle of the night.  Also, if your child is sick and can't go to the cafeteria, your child could heat up some soup or something else to eat in their room.
Desk Lamp
Find a good desk or floor lamp that you can use at your desk. A first year student might think that this is a silly item to have but if you have ever had to stay up late studying while your room mate is trying to sleep. A desk lamp will allow you to be able to turn off the main lights in the room and the desk lamp will be bright enough to allow you to see to work. If possible, I suggest getting a light that has a three way light bulb so that you can dim the light low enough so that you can see what your doing so that your room mate can sleep too.
Good Desk Chair
If your college dorm room doesn't supply a desk chair, I highly recommend splurging a little bit and buying something that provides you enough support. You will more than likely be spending a ton of time in this chair. Look for one that has full back support, excellent cushioning, reclining, arm rests, adjustable seat depth so that you can adjust it to your leg height, and lumbar support.
Laptop/Docking Station
Most college students are now required to have a laptop computer. Since laptops are portable, your child can use it in the classroom and in their dorm room. However, if your child is used a bigger screen you can use a docking station for their room. A docking station will allow them to use their laptop as if it was a desktop computer. Also, your child's laptop can double as a television too. With streaming television, most kids are used to watching their favorite shows online. Don't forget to grab an ethernet cable too. Wireless connections can become slow if there isn't enough bandwith in the dorm to handle large loads of students on the wifi at a time.
Printer
You will want to take a printer with you so that you can print off your assignments or notes. When searching for a printer, find one where the ink is fairly in expensive so that it doesn't cost a fortune to replace the ink once it runs out. Also, to save money on printing costs you can choose to print in black and white instead of in color too.
Wireless Speaker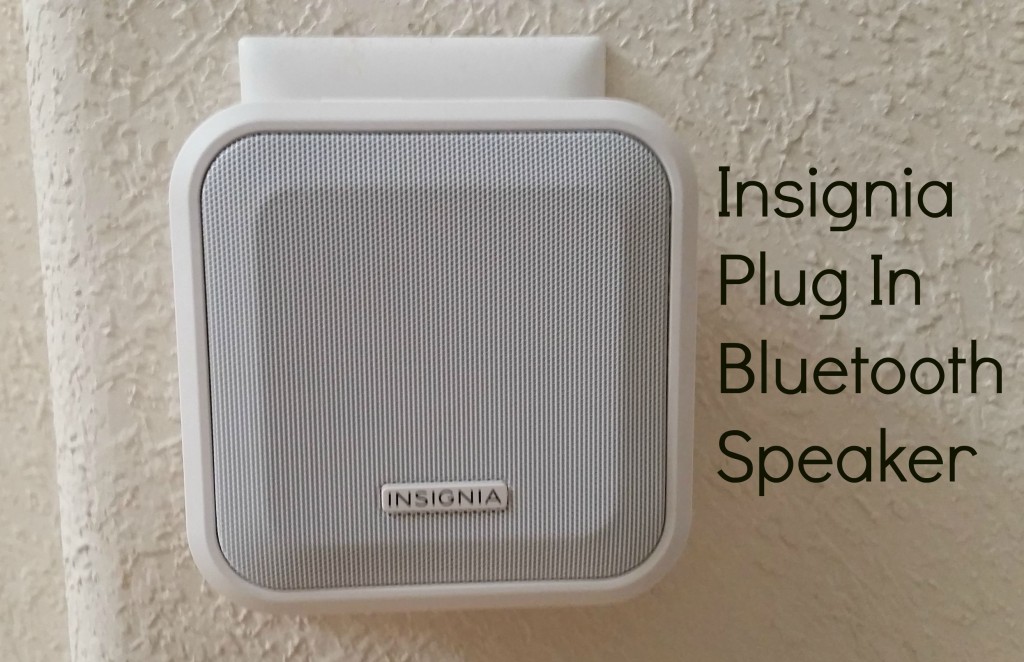 I personally enjoy listening to music while I did my homework. The Insignia Plug In Bluetooth Speaker is a great option because it plugs into a wall outlet directly. Most of the other wireless speakers, have to be charged first before you can use them. The Insignia plug in bluetooth speaker also offers a quality sound and doesn't take up much room. Just remember to keep your music at a reasonable level if your roommate is studying or sleeping. You can also plug in an auxiliary jack if you want to use the speaker to watch television on your laptop too.  You can buy the Insignia Plug In bluetooth speaker at Best Buy.
Bedding
Most college campuses don't provide bedding, since your child can't do very much decorating in their room. Let them choose their own bedding. Bed in a bag is usually the cheapest way to go when it comes to purchasing bed. Just make sure that you get twin XL sheets in case the dorm rooms have extra long mattresses. If your child is used to a comfortable bed, you might consider getting a mattress topper for their bed too. Don't forget to add a few decorative pillows to add some personal touch to the room.
Alarm Clock
Don't forget to pick up an alarm clock for your child! Most children aren't used to setting an alarm clock in order to get up in time for class or they often rely on their cell phone. I think alarm clocks are a must in case your child forgets to plug in their phone. If their phone goes dead in the middle of the night for some reason, then guess what they won't have an alarm to wake them up. I personally like battery back up alarm clocks so it keeps up with the time in the event of a power outage.
Waste Basket
You will need to take a waste basket so that you have a place to toss your trash. Remember it doesn't need to be anything huge. A small wastebasket that you can tuck underneath your desk will be sufficient. Don't forget to line it with a plastic sack for easy clean up.
Filing Cabinet or Locking File Box
Space can be limited in a dorm room so the smaller the better off you will be. You just want something to keep track of all of your important documents. You can even use a safe deposit box too.
Small Fan
I suggest bringing a small fan to keep in your dorm room. Most of the time you can't psychically control the temperature in the room or if you can you will find that your hot while your roommate is cold. A fan is a great way to circulate the air and keep you cool. Plus, it makes for great white noise in case your neighbors are loud too.
Floor Rug
If you have tile floors, I suggest buying a rug or keeping slippers next to your bed. Tile is generally cold in the winter time and if you have a rug on the floor by your bed it will make getting out of bed easier. Plus, it will make your room feel similar to your own bedroom.
Make a Photo Collage
Most dorms don't allow you to hang pictures frames on the wall so before you head off to college, make a fun photo collage. Include photos of your friends and family and anything else that makes you feel at home. Then hang the collage on the wall with the poster putty or command strips.
Bonus Wireless Speaker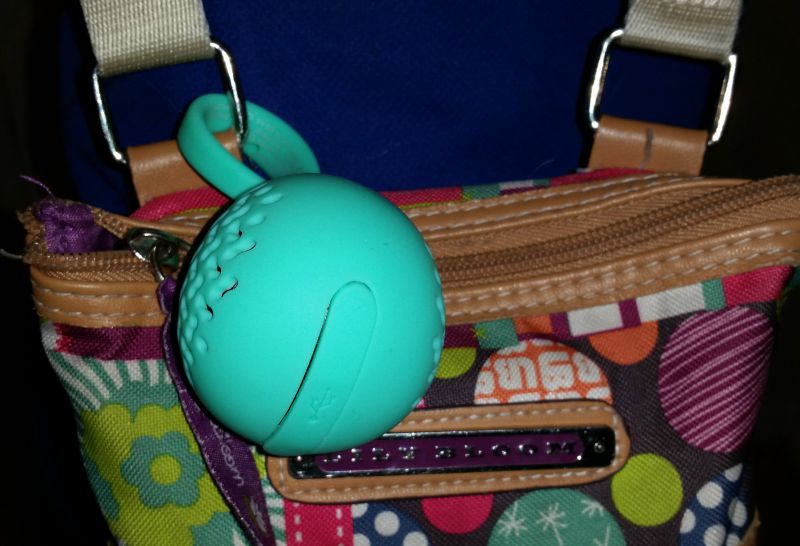 Again if you like listening to music, I love Insignia Bluetooth Speaker. It is a portable bluetooth speaker. I love it because I can hook it onto my purse or laptop bag so that I can listen to music on the go. Plus, it is powerful enough for the beach, laying by the pool or at an outdoor party and its splash-proof design means you don't have to worry about water, rain or spilled drinks ruining your fun. Once it is fully charged, it offers you up to 6 hours of playback time.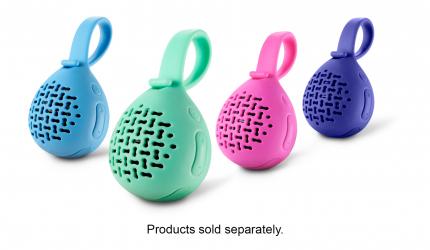 You can buy the Insignia Bluetooth speaker from Best Buy. Hurry for a limited time only you can grab a coupon for 30% off any Insignia Portable Bluetooth Speaker.  To redeem coupon code on bestbuy.com, use code 4331899 at check out.

Eligible skus include: 3812136, 3812085, 3812076, 3812145, 3812109, 3812127, 3812094, 3812118, 417024.
Markdowns taken from regular prices. Excludes Clearance & More and Marketplace items, special order, clearance, demo and open-box items. Selection varies by store.  Not compatible with other offers.  See a Customer Specialist for details. Offer valid: 8/03/15-9/05/15
I hope that your children enjoy their summer and are looking forward to back to school. If your child is going off to college, don't forget these dorm room essentials.
Photo Credit: Flickr via Creative Commons
What item or items do you have left on your back to school shopping list to buy for your child?
If you find this article helpful and useful, please share it with your family and friends. Sharing helps Uplifting Families grow. Thank you for visiting.
Comments
comments