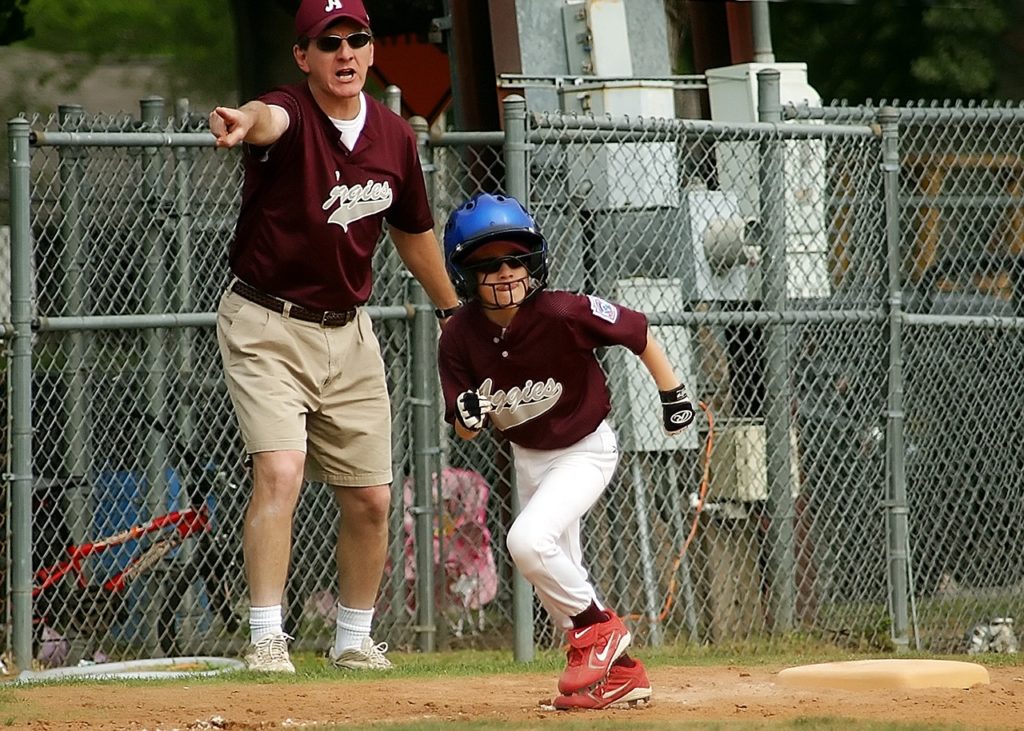 What dad isn't happy to learn that their kid wants to participate in sports? Not only is it a great way for you guys to bond, it also provides an opportunity for your child to develop new skills, meet new people, and maintain a healthy lifestyle. Now that you're a sports dad, you'll need to be an integral part of their support system. For your kids to be the best athletes they can, you'll need to make sure that they are healthy both physically and mentally. Check out these health tips below.
 Visit the Doctor
Just like pro athletes are required to get physicals and see doctors to ensure they're fit for the game, you'll want to make sure that your child is in the best health possible. Something as simple as an annual physical, can ensure that your child is growing at the right height and weight for their age, and more importantly that they're healthy enough inside and out to withstand the demand of playing sports.
The doctor is also the one you turn to when there are signs of trouble. For instance, if your child is under developing physically, your doctor might provide insight around potential growth supplements and discuss facts about hgh for children to improve their growth and development. Before your child enrolls in a sport, whether required by the school or not, be sure they've been fully checked to ensure their health and safety.
Make Sure They Eat Right
Your little one will be very active during practices and games, and requires the right type of fuel to ensure they can withstand the increase in activity. Now, more than ever, it will be necessary to feed them foods packed with vitamins and nutrients they'll need such as protein, carbs, and vitamin c. Not only should your kid be eating three meals per day, but they should also have healthy snacks in between. This includes game day. Instead of fueling them up on sports drinks and junk food, make sure they're drinking plenty of water. Snack ideas might include fresh fruit, raw veggies and dip, cereal or granola bars, or perhaps some yogurt.
Focus on the Fun of It
Every parent wants their kids to win, but when you get caught up in wins or losses, it takes the fun out of the sport for your child. As no team wins all the time, it is best to just focus on the positive moments and encourage them to work harder to win the next time. "Good job! You're getting better on the field" goes a long way in the mind of a child who really wanted a win.
The same goes for wins! You want to teach good sportsmanship and the best way to do that is to celebrate the win, but not so aggressively that the other team feels bad. Remind your child to shake the hand of the other team and compliment their efforts.
Safety First
Whether practicing at home, at school or playing on game day it is important to keep safety first. Make sure that your child is wearing safety gear appropriately and at all times. Stress the importance of paying attention and following the rules of the game to ensure no one gets hurt. It is important that your children know that although they're having fun playing the sport, the truth is it can be dangerous if they're not careful and alert.
Being a sports dad is a very rewarding experience. It is a great way to connect with your child on a different level. It also helps them to develop new skills and stay active. To ensure that your kid can provide the best performance on game day, it is important to make sure you're committed to their overall health. Make sure they're keeping up with doctor's appointments, eating well-balanced meals and snacks, and of course wearing the correct gear for protection. Most importantly, make sure to keep the fun of the sport at the forefront of your mind so that it doesn't become too stressful for you or your kids.
Image: Pixabay
Comments
comments