Weddings are complicated and crazy to plan, and with so many teeny details you have to figure out, it can be easy to accidentally let things slip through the cracks – especially the things that aren't imperative to the ceremony. Usually, it is the bridesmaids and groomsmen who pick up the slack and really make sure the bride and groom have all the help they need, so you need to make sure that their thank-you gifts don't fall through the cracks. With so many articles out there for the bride, we thought it would be a good idea to help the groom out a little, so here are five great gift ideas for your groomsmen!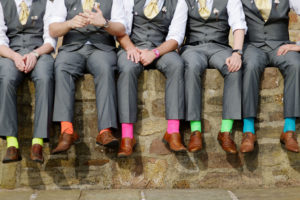 Sunglasses
You can really never go wrong with a pair of cool sunglasses by MVMT. Everyone wears them, even when it's not sunny enough outside to actually warrant them, so it's a pretty good can't-fail groomsmen gift. But don't go with something boring and expected. Find styles and materials that not everyone already owns, such as a cool wood pair, so the gift is truly unique. Maybe stick with the same style of frame, but get each groomsman a different type of material. That way, everyone gets to stand out and the gifts will seem far more thought out.
Luggage Tags
This idea is better if the wedding is destination-based and requires everyone to go abroad. Either you can order something online (we're sure someone on Etsy sells customized luggage tags) or you can make them yourself, which will be way more meaningful. One idea is to gather up leather scraps (most craft stores sells bags of different colored pieces of leather) and cut them into mismatching shapes. Punch out a hole on one end and emboss each groomsman's initials somewhere on the tag, then use leather cord to loop through the hole. Vary them up however you like and gift them to your groomsmen before the trip.
Weekender Bag
Even if the wedding doesn't require them to hop on a plane, giving your groomsmen a weekender bag is a great idea. Everyone needs a good bag, whether they travel a lot for business or they just take the occasional three-day weekend trip, which means that this gift will actually get used more than once and will be appreciated for quite a while. You can go for a cool canvas weekender, a classic leather or a stylish twill. You can buy them all the same one or get each man something different that speaks to their personal style. Maybe customize them or even pair them with those luggage tags we just told you about.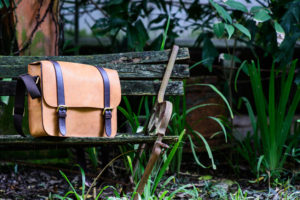 Monthly Club
Does your friend group get super excited over food or cocktails? If so, gifting them with some sort of monthly delivery might be the winning ticket. There are countless options out there, from salami and bacon to wine and whiskey subscription services, so you will have plenty to choose from. The great thing about this idea is that you can give each groomsman a different one depending on who likes what. Maybe one friend would die over craft beers, while another prefers artisanal coffee and another loves bourbon.
Go for an Experience
If you don't want to give them anything that can be popped in a box, go with an experience-based gift that you can all do together as a group. You can either combine the groomsmen gift with the bachelor party and plan a big trip or plan a cool outing that is separate from the wedding festivities entirely. Is there anything you all have been talking about wanting to do? Like go skydiving or bungee jumping? Maybe you all love sports cars and spending the day at a professional racetrack zooming around in Aston Martins is the answer. Or you can plan individual outings to enjoy with each groomsman separately. Check out Cloud9Living to get a bit of inspiration. Whatever you decide to do, it will certainly be remembered fondly for the rest of your lives.
Comments
comments