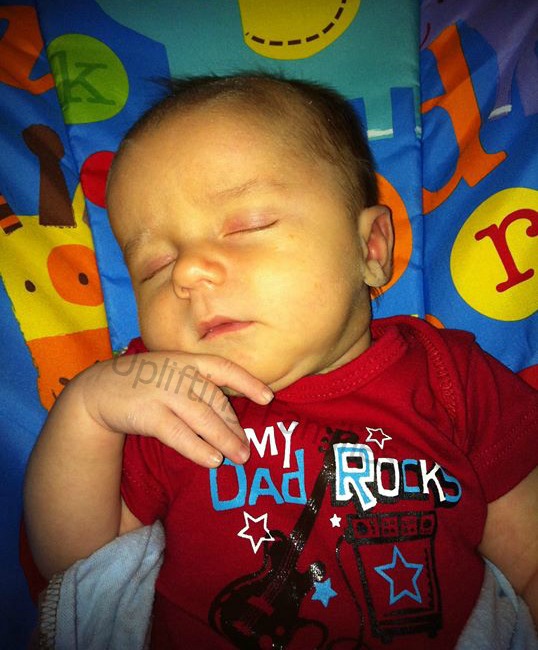 I remember the day that I got a positive pregnancy test with my youngest son, I was kinda shocked when I the pregnancy test came back positive because we had been trying for over 18 months. When we first started trying to conceive,  I was excited the first few months and the excitement slowly wore off each month that I got my period. I finally gave up and stopped worrying about trying to get pregnant. We decided to let nature take its course and decided to leave the decision up to God. In late September 2010, I realized that I hadn't gotten my period and took a test. The test turned positive immediately and we were thrilled to be expecting. I remember  feeling like a new mom all over again since my it had been 10 years since I had been pregnant or had a baby in my house. After I had my youngest in May of 2011, I found that I always had a ton of questions and I didn't like searching Dr. Google and coming up  with some crazy answers or possible problems. If you have searched Dr. Google, you probably know exactly what I am talking about.
Disclosure: This post is for informational purposes only. If you or your child has a medical emergency, please call 911 or go to your nearest emergency room.
Today, I wanted to share with you some of my 6 of my favorite resources that I trust and recommend for new parents.
My Child's Pediatrician's Office
If I had a question during the day, I would call my son's pediatrician office and leave a message for the nurse to call me back. The nurse usually got back to me fairly quickly unless their office was busy when I called. If they were busy, sometimes it would take a few hours to call me back, which was frustrating if I was dealing with a crying baby for several hours. My youngest actually had a crying spell when he was a few weeks old for several hours and I felt horrible because I didn't know what else to do to soothe him. I tried making sure that all of his basic needs were met and even tried giving him some gas drops. When the nurse called me back, she told me that sometimes it is normal for a baby to go through crying spells aka witching hour. It was frustrating because my older two kids never went through this phase and I assumed that there was something wrong with my youngest son. Thankfully, he quickly outgrew that phase and things got better after a few days. If you have any questions, don't hesitate to contact your child's doctors office that is why  their office is there to handle and to help support you and your baby between office visits. The nurse can usually tell you if it is something serious and if your child needs to be seen the nurse will help you make that decision.
Utilize Your Insurance Company's Nurse Line
Did you know that most insurance companies have a nurse line that you can call 24 hours a day, 7 Days a week 365  a year? The nurse line is there to answer any of your questions regarding any basic health questions such as symptoms, discuss any medications and their side effects, give you home remedy options for any symptoms that you or your child may have, and help you determine when you should go to the doctor or emergency room. So when your doctor's office is too busy or you need answers in the middle of the night from a professional, simply pick up the phone and call your insurance companies nurse line. You can locate the phone number on their website or on the back of your card. Insurance companies provide this service to its subscribers to help you when you need an ear to listen too and to gain advice from a trained health representative. Plus, sometimes a simple phone call to the nurse can save you an trip to the doctor or emergency room.
Comments
comments