This post brought to you by Visit Gulf County. The content and opinions expressed below are that of Uplifting Families.
A few years ago, our family went to Florida on vacation. It was my very first time to go to Florida and I loved it there. The weather was perfect, not too hot even during the summertime compared to Dallas, TX.  I have even hinted to my husband that we should move to Florida in a few years. While we were in Florida, we had the opportunity to go to Daytona Beach and to Disney. I felt that we didn't have enough time to do everything that I would have liked to do in Florida.
My husband goes to Florida on a regular basis and has shared with me some of the stories about some of his visits. He got to see some alligators in the Everglades and has spent some time on the sandy beaches in South Florida. I miss being able to head to the beach.
I remember when we were in Orlando, the traffic was horrible. The traffic is a huge turn off for me especially if I am not familiar with the area. The next time that I make it to Florida, I want to visit somewhere were I am far away from the tourists and away the hustle and bustle of the popular places like Disney, Universal Studio, Sea World, ect. If you skip these popular attractions, you can also skip out on those overpriced souvenirs too.
Plan you next trip to Gulf County, Florida were it is easy to live in the moment especially if you enjoy spending time outdoors. Check out these fun destinations below using this Gulf County Adventure Guide. There are plenty of options for everyone and I have complied a list of 7 fun places to visit in Gulf County, Florida:
Swimming with the Sea Turtles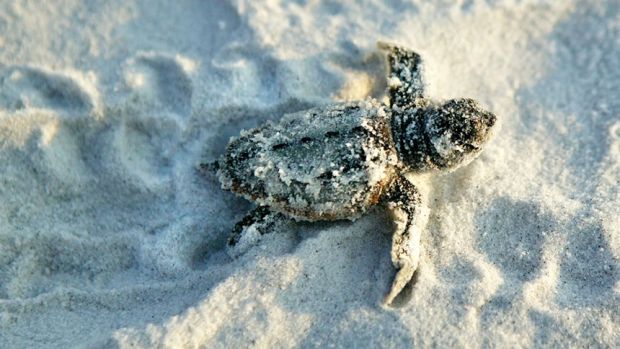 The sea turtle season runs from May through October each year. Each morning the Turtle Patrol goes out and looks for signs of turtle nests. If they find a turtle nest, they put down chicken wire and stake it down. Then they mark it with crime scene tape. They do this so that people will leave the nests alone and so that the nests aren't accidentally disturbed. The chicken wire allows the turtles to climb out of the nest but it protects them from predictors. Turtles typically lay their eggs around a full moon. When the baby turtles hatch, the beach often looks similar to a tractor wheel. Don't forget to stay at the Turtle Inn too!
Come See the World Under the Bay at Happy Our Kayak and Bike Outpost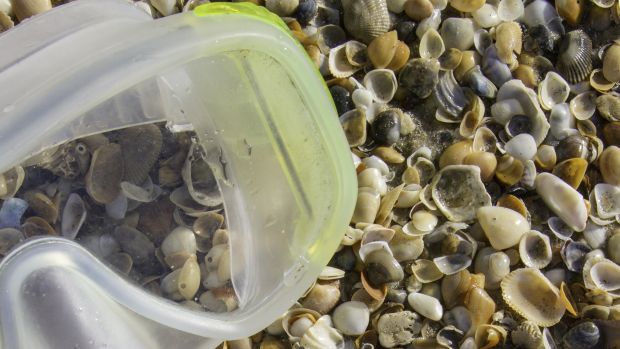 I have always wanted to go snorkeling and didn't get a chance to do that when we were on a cruise a few years ago. The good thing about this opportunity, you get to go snorkeling with a tour guide so that you don't miss any of the wildlife. The tour guide usually starts in the shallowest part of the bay where the sand is pure white. In this area you will find stingrays. If you are lucky, your tour guide will even teach you the "stingray shuffle". This gets the stingrays up and moving so that you can see them. Stingrays like to hide in the sand so that you can't see them. You will also see welks, eggs sacks from tube worms, horseshoe crabs and even blue crabs. The blue crabs love to hide under the sand. Once you have seen the sea life in the shallow area, the tour guide will then take you over to the short grass that is often referred to as turtle grass. In this area you are bound to see some beautiful tulip shells. Then onto the taller grass where you will encounter turnicate and sea squirts. The turnicate is a special creature because it is a filter feeder similar to a sponge. A turnicate has a central nervous system and will react to you. It will close its tiny holes when it is touched. Don't miss out on this amazing opportunity.
Kayak Through the Dead Lake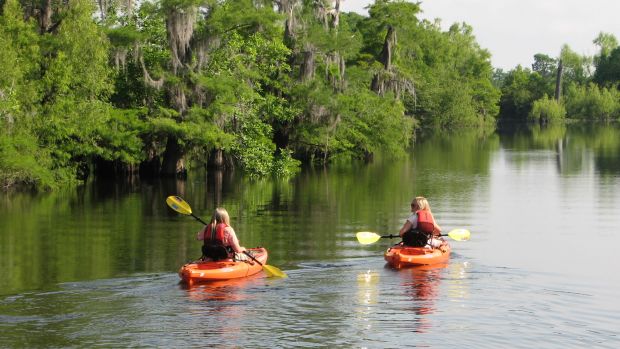 The Dead Lakes get their name from the Cypress and Tupelo trees that stand in the water. When the water is low, you can see the stumps rising out of the swamp. It's like nothing you've seen before. People don't know what you're talking about and then they have an "aha" moment when they paddle around the shallows in the South Flats. The stumps are so concentrated; it's like being on another planet. If you go out early in the morning in April, the birds are all coming into nest and other critters are just showing up. The fog comes off the water. It's very still, where you feel like you're in the wilderness.
Wake up Early to Watch the Dolphin Parade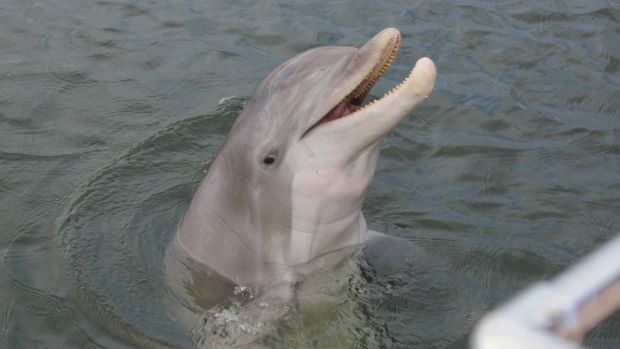 A family happened to be up early one day and they saw a pod of dolphins playing and chasing a school of fish. They were so close to shore, they could see them from the deck that day. After that, they got up early so they could walk down and see them from the beach. They loved the "dolphin parade" and watched them swim by every day.
Visit Indian Pass and Plan your Adventure Today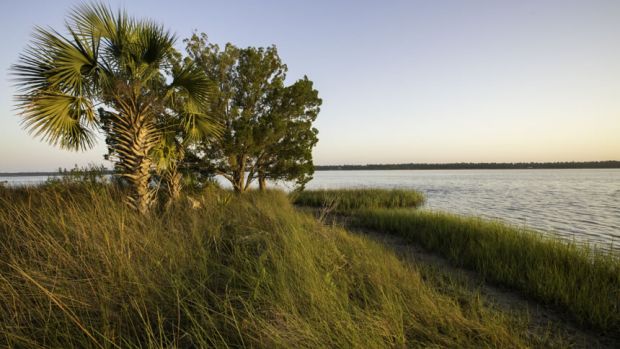 Indian Pass is a lagoon off the coast of Florida. This area was created by the Indians and they used oyster mounds to drive the fish into their nets. You can still see some of these mounds today. You will need to rent a kayak or flat bottom boat to venture out into the lagoon. The lagoon is very shallow so you can't take a regular boat into the lagoon. As you tour the area you will see the beautiful marshland, oyster beds, and an occasional alligator sleeping in the coves. Also, the people who live along the lagoon have neat looking docks and they usually have their crab pots out too. Don't forget to bring along your fishing pole so that you can attempt to catch trout and redfish. You will need to wear shoes that buckle or tie on your feet, the mud is super sticky and the oyster shells are sharp.
Adventure Out to a Different Beach Every Day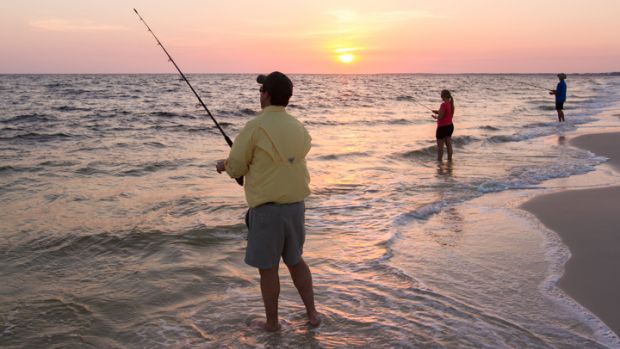 Take your family out to a different beach every day and try out a new adventure. Whether it's scalloping in the Bay, shelling at the tip of the Cape, or fishing by Indian Pass.
Go out bike riding on an afternoon adventure by the coast. Be sure to watch for Eagles flying by!
Horseback ride right along the beach and watch the sunset over the ocean.
Snorkeling, paddleboarding, watching the sunset, or even camping on the beach!
Visit St. Joseph Peninsula State Park
Go for a hike and witness the local wildlife, such as deer, bobcats, squirrels, raccoons, Kingfishers, Great Horn Owl, and even otters!
I can't wait to plan our next vacation. It would be an honor to visit Gulf County, Florida and enjoy the outdoors with my family. I have always enjoyed traveling off the beaten path growing up and would love to share this adventure with my children.
Enter to Win a $50 Gift Card
Enter the weekly contest for a chance to win a $50 gift card to have an adventure of their own in their local town. There will be 10 lucky winners each week. This offer ends on 4/15/15. Void where prohibited by law.



If you could choose an all expense paid adventure in Gulf County, Florida, which adventure would you choose? Why?
If you find this article helpful and useful, please share it with your family and friends. Sharing helps Uplifting Families grow. Thank you for visiting.