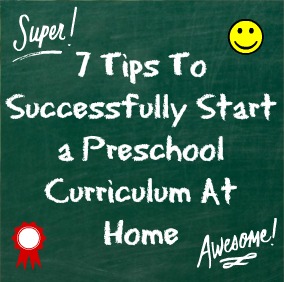 As a mom, I know how important it is for your children to learn new things at an early age.  Children typically learn very quickly and easily during those early years especially their language skills.  I also knew that I needed to find some preschool teaching materials and tools to help keep him occupied and to make learning fun.  I knew that it was important for him to continue learning so that he wouldn't lose the skills and knowledge that he has already acquired from daycare.  If you have a toddler, you probably already know that they have a short attention span and you have to keep them busy and entertained.
I wanted to share with you how my son's first week of "Mommy's Preschool" went.
Disclosure:  All the ideas shared in this post are my own opinions and may differ from yours.
Make Learning Fun
When you make learning fun, most children don't even realize that they are learning new things.  You can actually teach your child a great amount of information using play therapy.  Playing  is a great way to introduce your child new vocabulary words.  There are additional benefits of using play time to make learning fun: it enhances creativity, promotes social skills, helps develop their cognitive skills, and improves your child's motor skills.  For example, last week I was teaching my son about animals with animal flash cards.  When I showed him a new animal I would add the silly animal sounds that matched the picture on the flash card.  He loved making animal sounds and being silly.  I was amazed at how many animals and sounds that he already knew.
Toddlers are Easily Distracted
Toddlers are easily distracted and they don't have the ability to stay on task for long periods of time.  My mother in law is a teacher and she suggested putting him in his high chair while doing activities.  Each morning after breakfast, I would move his high chair into the living room for our lessons.  It was a great way to keep him in his seat and it was easy to get him back on task when he was ready to move on.  If you find that your toddler is having a tough time paying attention for long periods of time, try breaking up the lesson into several short sessions and slowly work towards improving the amount of time that he or she can spend on a particular task.