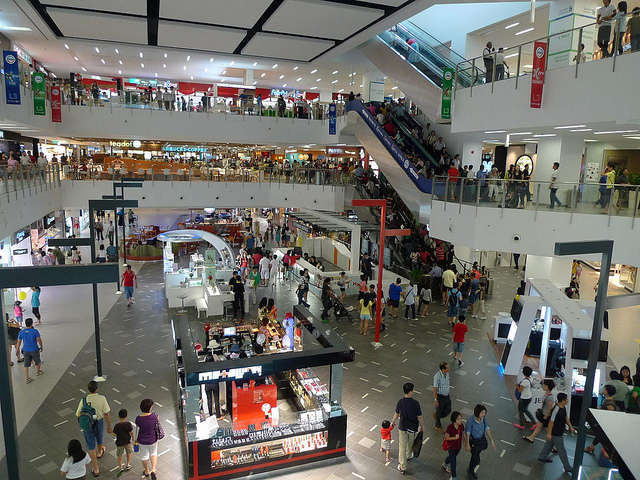 My daughter starts school next week and I haven't had to the chance to take her school shopping yet. She has been super busy with band camp and she has not had much free time. Hopefully, this weekend we can do some last minute clothes shopping and I can find some great deals. I plan on taking her to the mall so that she can go to her favorite stores.
A few months ago, I had the opportunity to meet with a personal stylist who took me shopping and today I wanted to share a few with you so that you can get your teenager some great additions to their wardrobe without breaking the bank. If your teenager is anything like mine, she is picky and she doesn't always like the things that I like or she picks out things that I do not necessarily approve of her wearing. My daughter's favorite stores are Kohls, Rue 21, and Forever 21.
Set  A Strict Budget
Before heading to the mall, you will need to determine how much money your teenager is allowed to spend on their back to school clothing. Even with great sales, it is better to stick to your intended budget to avoid overspending. Use the budget to teach your child how to maximize their money and help search for great deals. For example, if you give your teenager $100 to spend. In a typical store, your child should be able to walk out with a few outfits for that amount of money if they choose their clothing wisely.
When you are restricted by budget, coupons can come handy, with nordstrom promo codes you can good discounts and stretch that budget a little.
Make a List of Needs and Wants
Go through you child's closet and determine what your child really needs before heading to the store. While you are doing inventory in your teenager's closet, now is a great time to remove anything that is worn out or no longer fits. Put each one into a pile on the bed. As you are laying stuff out into a donate pile and trash pile, figure out what you need to replace and write it down on your notepad. Then take the list to the store and try to stick to the list as you are shopping.
Browse the Sale Ads
If you get the newspaper, you can browse the sale ads to determine who is having the best sales. Find stores that offer incentives or coupons can help you stretch your budget. There are now many discount websites available, hop over to this site for an example, to help you get the best deals on new clothes. If you are shopping online, take advantage of stores that offer incentives such as free shipping or rewards programs.