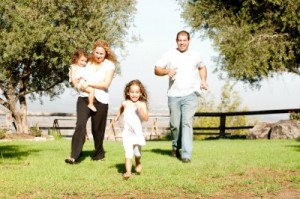 My kids have always enjoyed spending time outdoors even as a baby. I always allowed them to go outside as long as I was supervised them. Now that my kids are older, I will allow them to play outside by themselves except for my youngest simply because I don't want him to hurt himself. The backyard is generally safer, but there are still potential hidden dangers that could harm their baby or a young child. Today I wanted to share some tips on how to baby proof your outdoor space to protect your baby or young child from getting hurt.
Once your baby is born and starts to get mobilized, the risks that dangers pose become prominent. You will still need to let your baby explore his play space , though, as doing so contributes to his positive emotional and physical development later on in life. However, it's perfectly understandable if, on the other hand, worries continuously nag you with regards to the assurance of your baby's safety when you're not around to look after him.
You may find yourself putting efforts to babyproof the indoor areas of your home, but how about the outdoor areas or your backyard?  You need to pay particular attention to dangers your home's outdoor space poses, as some of them are explicit, while others may only be subtly observed.
Protect Your Baby with Soft Landings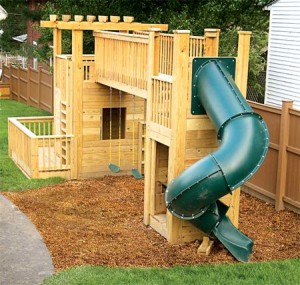 Soft and cushioned covers make great companions for playground areas. Don't use pea gravel and hard surfaces like concrete and brick as covers. Rough covers may hurt your baby when he falls to the ground. Plus, you never know if your baby will accidentally choke small pieces of pea gravel, as they are likely unaware of the hazards these materials pose on young kids. Grass, fake grass and padded foam provides good cushion falls.
Be constantly mindful of safety reminders especially for baby equipment by being extra cautious, despite the presence of soft covers, through continuously keeping a close watch on your baby while he plays in your outdoor play space. Don't take things for granted, as accidents are still likely going to occur amongst your vulnerable little ones even if soft covers already serve as great back-up protection.
Photo by:L CL via Pinterest
Plants May Be Dangerous without You Knowing It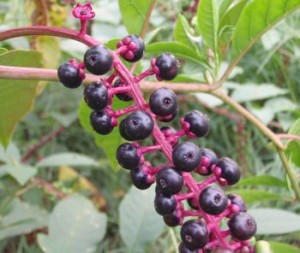 Take precaution in letting your babies get close to some plants, because certain plants are poisonous. Toxic plants, prickly plants and plants that bear small fruit are some examples of plants that may be poisonous. Consult a gardener to find out which plants should be steered clear away of at all costs in your backyard's residential playground to avoid untoward incidents.
Consult your gardener as well, with regards to plants that are safe to include in your babies' play sets. You would definitely want your babies to get ahead by getting more intelligent knowledge about nature, but without sacrificing their safety, of course.
Photo by: Matt Austin via Pinterest
 Planting Edibles That are Good for Babies
Modify your functional backyard playground to enable it to bear edible vegetables, fruits, and herbs that are non-toxic and safe for babies, in case they decide to eat them while roaming around your backyard. Babies are naturally curious, so expect them to eat anything they will find in their surroundings. Now comes in your responsibility to make sure the stuff they spontaneously eat, are indeed safe to be ingested.
Block Water Features for Extra Protection
Use your outdoor space efficiently and smartly by putting up a barrier that will serve as a protection against water features for your little babies. The barrier should be a minimum of 5 feet blocking swimming pools, hot tubs and fountains. The barrier should be constructed in a stable manner to effectively avoid accidents. Kids are usually spontaneous and don't think of the consequences of their actions before doing them. Therefore, this barrier will definitely help in avoiding accidents amongst little kids during moments of spontaneity.