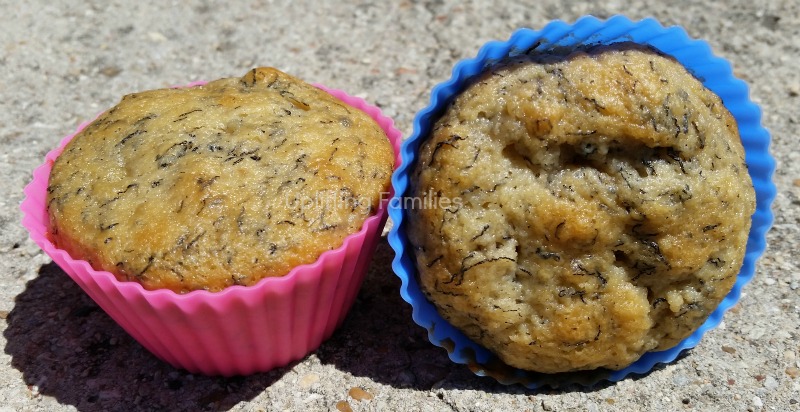 Last week, I noticed that the bananas on the counter were going bad and I really didn't want them to go to waste. Nobody wanted to eat any plan bananas at the time so I decided to make some banana bread muffins for the kids. I was glad that I made the muffins because they were a huge hit.  I love it because it is a simple recipe and it gives them something healthy to eat for breakfast or to snack on. Here is the recipe that I used to make the muffins. Also, check out the review below on Rainbow Kitchen Wave's premium silicon baking cups below.

Disclosure: I received a set of Rainbow Kitchen Wave silicon baking cups so that I could facilitate this post. All opinions are 100% my own. This post contains affiliate links.
Ingredients Needed:
2-4 very ripe bananas
1/3 cup of melted butter
1 cup of sugar
1 egg beaten
1 teaspoon vanilla extract
1 teaspoon baking soda
pinch of salt (optional)
1 ½ cups of all-purpose flour
Directions
Peel and place ripe bananas into a mixing bowl.
Mash the bananas with a fork until they are smooth.
Stir the melted butter into the banana mixture.
Mix in baking soda and salt (optional).
Then stir in sugar, egg, and vanilla.
Then add the flour and stir until the flour is mixed into the mixture.
Spoon 2-3 heaping spoonfuls into the baking cups.
Preheat the oven to 350 degrees.
Cook the muffins for 18 to 20 minutes or until they are golden brown. I always test to make sure that they are done by poking a toothpick into the middle of the muffin. If it comes back clean, then they are done. If not, you need to bake them for a few more minutes.
I derived this recipe using the Banana Bread recipe from Simply Recipes.
Silicon Baking Cups Review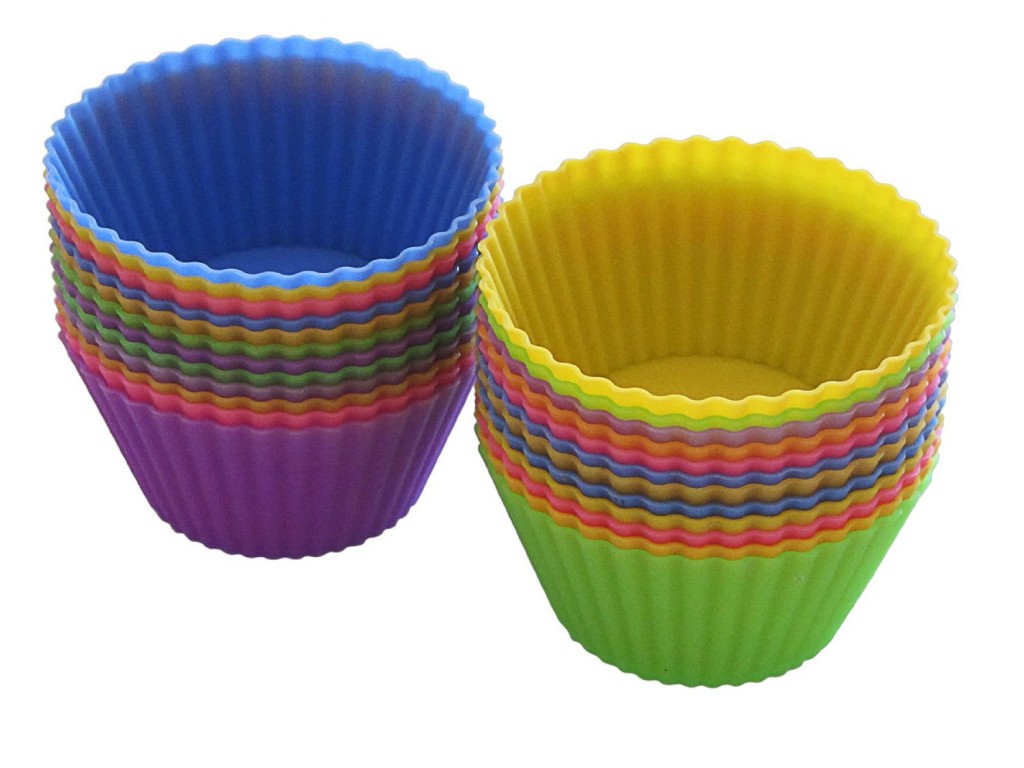 Today, I wanted to also share with you the Premium Silicone Baking Cups. I really wanted to try these baking cups after seeing several other bloggers using them. The last several times that I have made muffins and used those flimsy paper muffin liners or my muffin tray, I found that my muffins were sticking to the paper or muffin tin even though it was supposed to be non-stick.
Plus, I love that these baking cups are eco-friendly. I can wash them and re-use them over and over again. The muffins came out very easily and nothing was left behind except for a few crumbs. They are BPA free and made of 100% food-grade silicon. I was pleasantly surprised that they didn't have a rubber smell or odor to them when I received them.
I also noticed that the muffins cooked evenly and there wasn't any burnt edges. The baking cups are safe to use in the oven, microwave, and in the refrigerator. There are endless possibilities that you can make using these silicon baking cups. You can make muffins (even breakfast muffins), cupcakes, and other desserts. This set comes with 24 baking cups so you don't have to worry about having to cut recipes in half or bake the additional recipe at a later time. Buy these silicon baking cups plus bonus egg ring on amazon now.

Have you tried using silicon baking cups yet? What is your favorite muffin recipe?
If you find this article helpful and useful, please share it with your family and friends. Sharing helps Uplifting Families grow. Thank you for visiting.