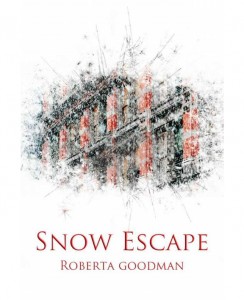 I am finished reading another great book called "Snow Escape" by Roberta Goodman.  I have been following her on twitter for a few weeks and I had seen several posts regarding her book.  I sent her a message on Twitter and asked her if I could review her book.  She said, "that she would be honored if I reviewed her book." This book is full of twists and turns, leaving you wondering where the author is going to lead each of the characters next.
Disclosure:  I received the book in exchange for a review of Snow Escape.  The opinions reflected in this post are my own and I wouldn't recommend a product that I didn't enjoy.
Like this review? Click on the photo for more information.
Allegra Maxwell recently was dumped by her ex-boyfriend Danny.  She wanted more from the relationship; however, Danny wasn't interested in anything more than friends with benefits.  When Danny broke up with Allegra, she would occasionally stalk him or call him.  After a few weeks passed, she decided that it was time to move on so she joined an online dating site.
She meets a guy, on the dating site, named Peter and she felt that there was something there that reminded her of her ex-boyfriend.  Things ended up not going so well and after two dates Peter told Allegra that he wanted to go back to his ex-girlfriend.