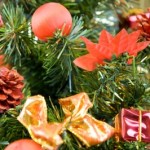 Last December, I enjoyed seeing one of my friends post photos of their "Elf" doing naughty or funny things.  Each day I looked forward to seeing what the Elf did.  I had never heard of the "Elf on the Shelf" before and was interested in learning more about him.
I have been playing on Pinterest the last few days and I ran across the "Elf on the Shelf" again this year.  I remembered that I wanted to do this for my kids and thought it would be something fun to do.  But I am not sure that I could come up with 25 days of mischievous things to make my elf do.
The "Elf on the Shelf" started as a Christmas tradition and it is used to assist Santa.  The Elf was sent to spy on the children and report back to Santa. Santa Claus would determine if they were on the naughty or nice list based on the report from the "Elf".  To begin the tradition in your home, you will need to adopt an "Elf", name him/her, and register their adoption.
Once, you have registered your "Elf's" adoption, the elf becomes the eyes and ears for Santa Claus.  The elf has magical powers and can't be touched.  If the elf if touched, he or she will lose their magical powers and can no longer report back to Santa Claus.  After all of the kids are tucked into bed each night, the elf flies back to the North Pole and reports the day's events to Santa.  While at the North  Pole, the elf will share stories with the other elves, hang out and play games with the reindeer, and eat some cookies from Mrs. Claus.
Before morning, the elf flies back to your house.  Elves are known for playing games and having fun.  So don't expect your "Elf" to be in the same spot that he was in before you went to bed.  Don't be upset if your "Elf" made a huge mess, are found hiding, having fun, or playing games.  On Christmas Eve, your "Elf" will return to the North Pole until next year
Examples of Mischievous Elf Activities
Comments
comments