I took advantage of the warm weather on Monday and the fact that my daughter was out of school to help me with a Thanksgiving craft with my youngest son. I have been wanting to teach my youngest son about textures and thought that our Thanksgiving craft would be a perfect idea. Today, I wanted to share with you our DIY Thanksgiving Textured Leaf Cards.
We went outside and we found a variety of leaves for our craft. I even picked a leaf off a bush that had a hole in the middle of it.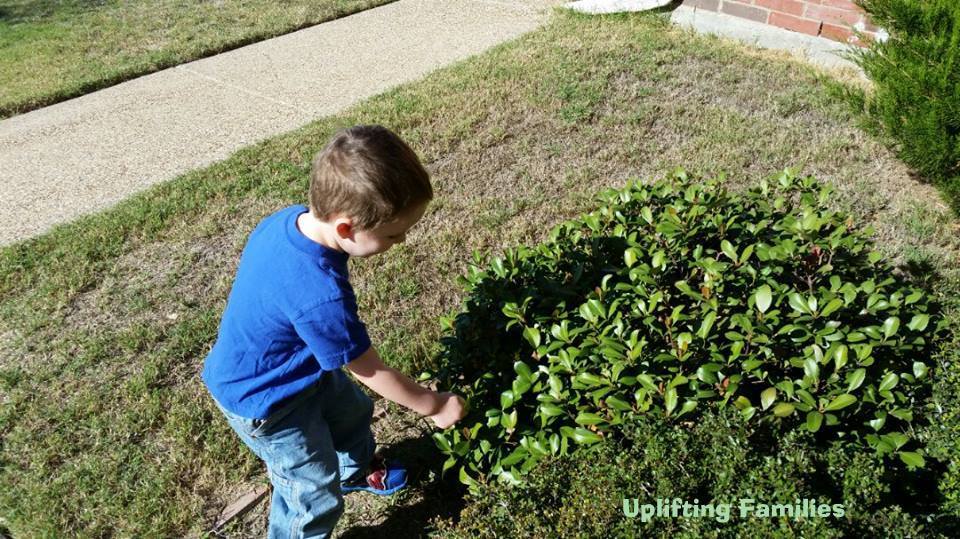 He is picking a different type of leaf off a bush.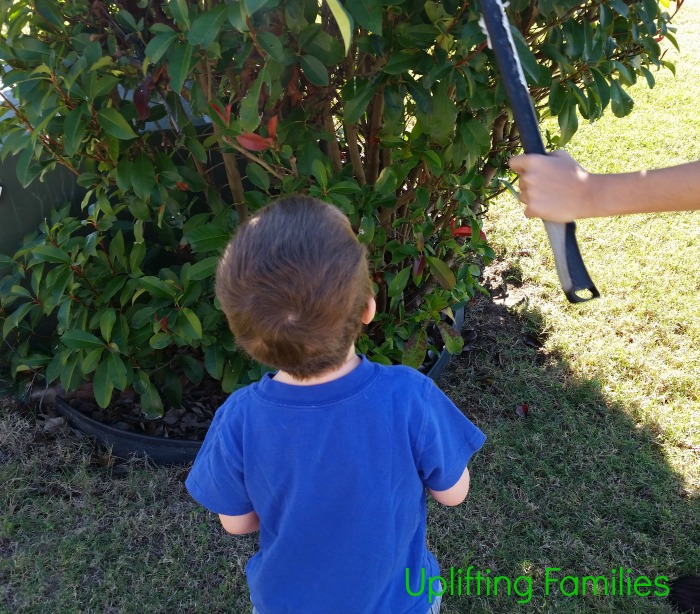 Once you have gathered a varity of leaves, head back inside and gather up the following supplies: crayons, and white printer paper.
Our Collection of Leaves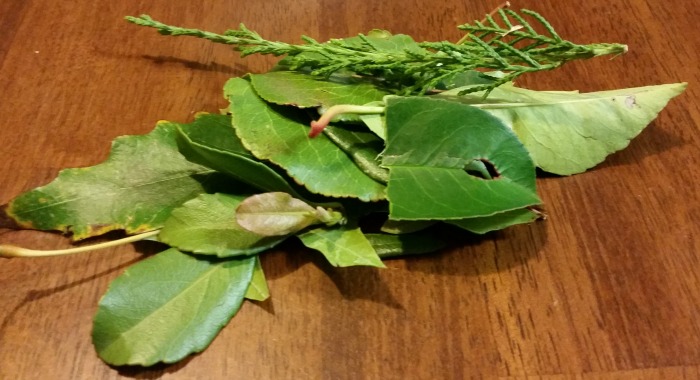 Grab you paper and have your child hide the leaves under the paper. Then grab a color and show them how to rub a leaf pattern onto their paper. Then once your child has completed their artwork, discuss with them how each of the leaves have a different pattern or texture. I showed my son what the leaf with the hole in the middle of it looked like on the piece of paper.
When we were finished with the craft, my daughter decided to take our project one step further. She ended up searching the internet for some quotes and made a card for her grandparents. I hope that you have enjoyed our craft time.
Front of Our Thanksgiving Card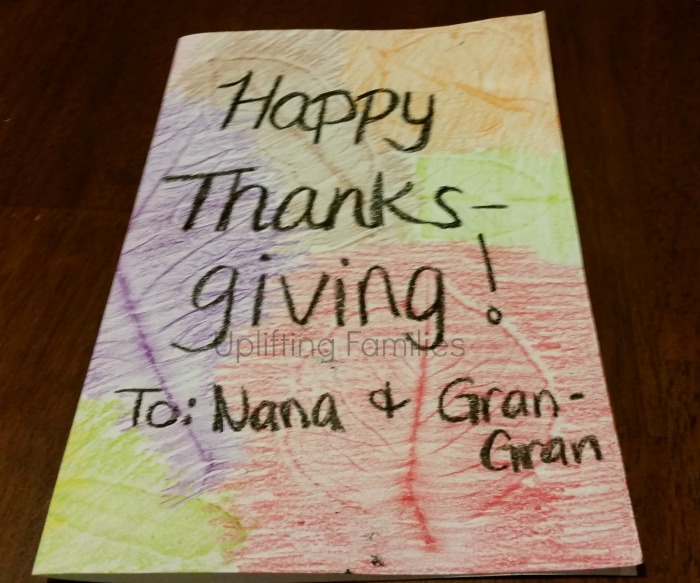 Poem on the Inside of our Card

Check Out These Other Thanksgiving Ideas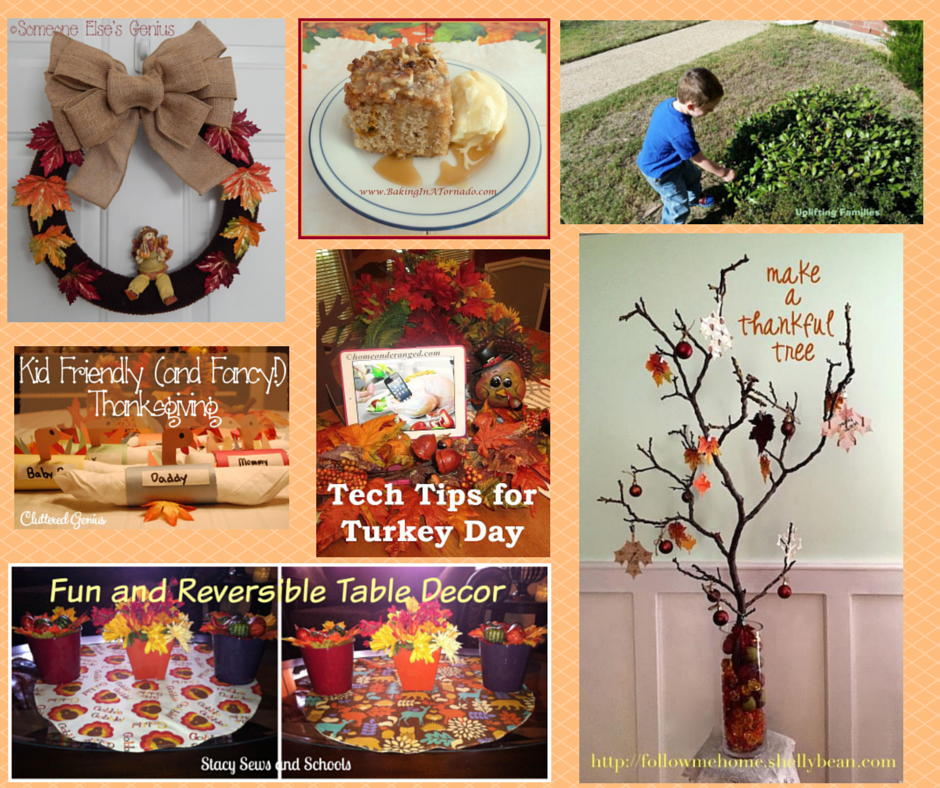 Links are subject to be removed based upon the hosts.

Loading InLinkz ...
Comments
comments