Thank you Prego® for sponsoring this post.  All opinions are my own.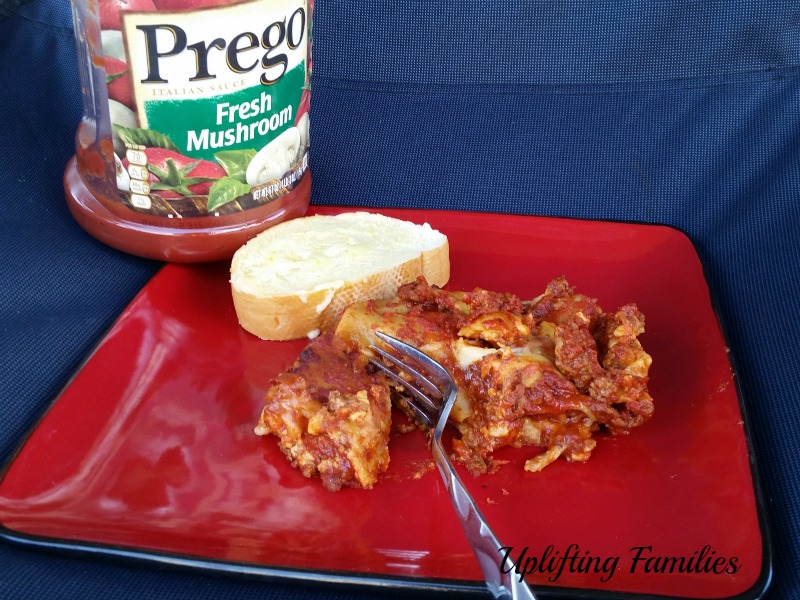 Do you allow your children to help you in the kitchen? I have always let mine help me in the kitchen because it is one of my favorite memories from my own childhood. My mom always allowed me to help in the kitchen and it was always fun spending time with her too. When I was asked by Prego to share a recipe with you, I immediately thought of my homemade lasagna, which is so easy to make! With this recipe, frozen lasagna will be a thing of the past.
I had to run to the grocery store this morning because I totally forgot to pick up mozzarella cheese when I picked up the other ingredients to make my lasagna. So we headed off to the grocery store to grab the mozzarella cheese. Then we came back home and my son grabbed his stool so that he could be tall enough to help me in the kitchen. I had him help me pull out the frying pan out from underneath the counter.
Now, don't be afraid to ask your children to do things in the kitchen – they usually enjoy helping out. Plus, they are busy learning life skills that will serve them in the future too!
You will need the following ingredients:
1 to 1.5 pounds of ground beef
1 small container of cottage cheese
2 eggs
4 cups of shredded mozzarella cheese
Parmesan cheese
lasagna noodles
67 oz of Prego Traditional spaghetti sauce
And here is how you make it!
Brown hamburger meat and drain.
Pour in bottle of spaghetti sauce and stir. You don't have to warm the sauce.
Spoon about 1/3 of the sauce into a large casserole pan.
Then add a layer of lasagna noodles (you don't need to cook them). You can overlap it a little bit so that the pan is covered as much as possible.
In a small container, mix cottage cheese and 1 egg together. You can omit the egg if you want. If you don't care for cottage cheese, you can substitute for ricotta cheese.
Then layer the cottage cheese on top of the noodles.
Next add 2 cups of mozzarella cheese so that it covers the cottage cheese.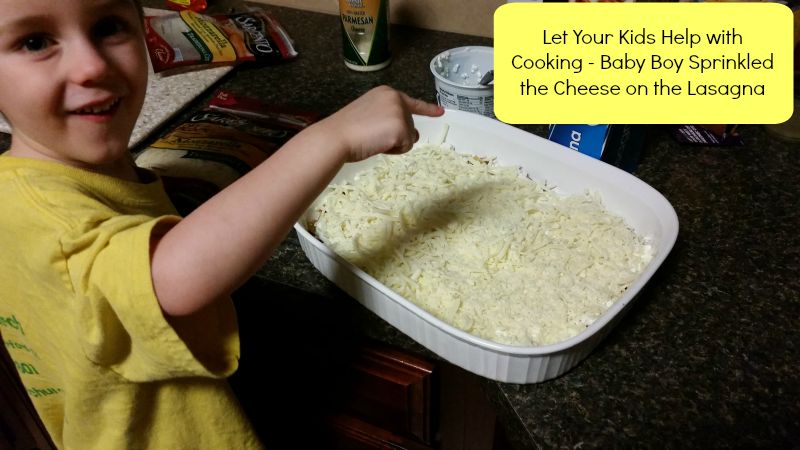 Then sprinkle about a 1/4 of cup of parmesan cheese on top of the mozzarella.
Spoon about 1/2 of remaining spaghetti sauce over the cheese.
Then add another layer of lasagna noodles.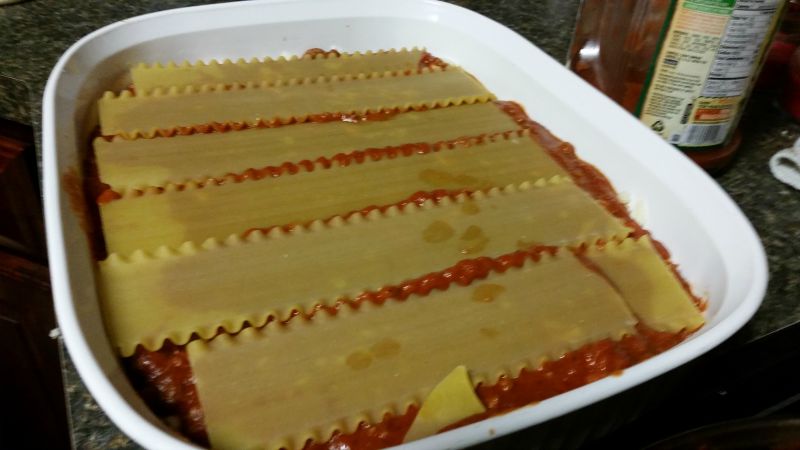 Spread the remaining spaghetti sauce over the noodles.
Top with the remaining two cups of mozzarella cheese.
Pre-heat the oven to 350 degrees.
Cover with foil and bake for 55 minutes.
Remove foil and bake for an additional 15 minutes.
Enjoy!
Recipe adapted from Mueller's no boil lasagna.
Do you allow your children to help you cook dinner? Have you tried making your own homemade lasagna?
If you find this article helpful and useful, please share it with your family and friends. Sharing helps Uplifting Families grow. Thank you for visiting.
Comments
comments