This is a promotional post for Honeywell. Opinions are my own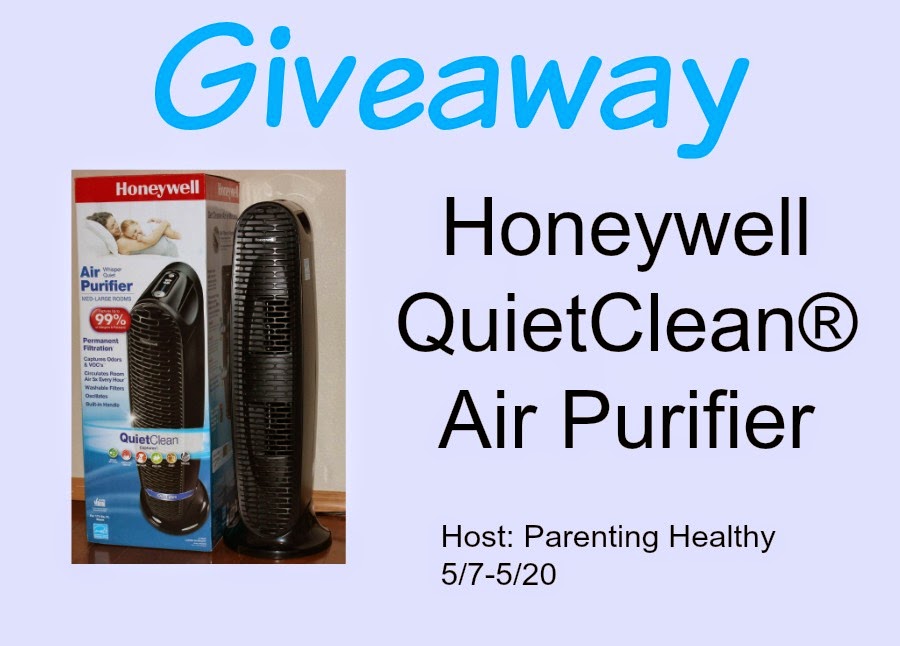 Welcome to the Honeywell QuietClean® Air Purifier Giveaway and Contest
How are your allergies this year? Here in the Pacific Northwest, we were hit hard with allergy symptoms this year. Everywhere I went from work to school meetings it was all anyone talked about-the suffering from allergies has been harsh! I have a cupboard full of allergy prevention and maintenance medications and products for myself and the rest of the family.
I live near Dallas/Fort Worth, TX and I deal with horrible allergies every single year. Because of our weather, I often deal with year round problems and get frequent sinus infections. Like Erinn said, I can't afford to move and even if I did, it is possible that the allergens are just as bad there too. I really need to invest in an
air purifier
too.
Erinn's 6 year old even got his very first ear infection with a sinus infection a few weeks ago. We cannot afford to move to a new climate, but I can clean up the air around me in my home with Honeywell Air Purifiers. I have the Honeywell QuietClean® Air Purifier and it is very quiet-like a soothing fan! It fits into any corner of the room and helps clean the air in medium to large rooms. We have a large Master Bedroom and I have it in there. In the summer, I will bring it to our living room near the sliding glass door that stays open a lot from the kids. It is important to me to have all of the ammo I can have against the stubborn allergens that sneak into my home and effect us all!
Honeywell QuietClean® Air Purifier
Traps up to 99% of ultrafine pollutants and allergens, including pollen, dust and dander
Removes odors and VOCs for refreshing air.
Up to 170 sq. ft. purification capacity
Washable filters
Quiet operation and you can select oscillation
Electronic push button controls with 3 cleaning levels
Circulates room air 5 times every hour
Built-in handle
Comes with optional odor and VOC reducing filter
Giveaway
Here is a second way to win! Just enter below for your chance to win a Honeywell QuietClean® Air Purifier. Open to US. Ends on 5/20. Good luck!
Comments
comments