Get ready to hail the Master Chief!
Enter to win a new, XBOX ONE Halo:
The Master Chief Collection Gaming Bundle!
Hosted by The Link Fairy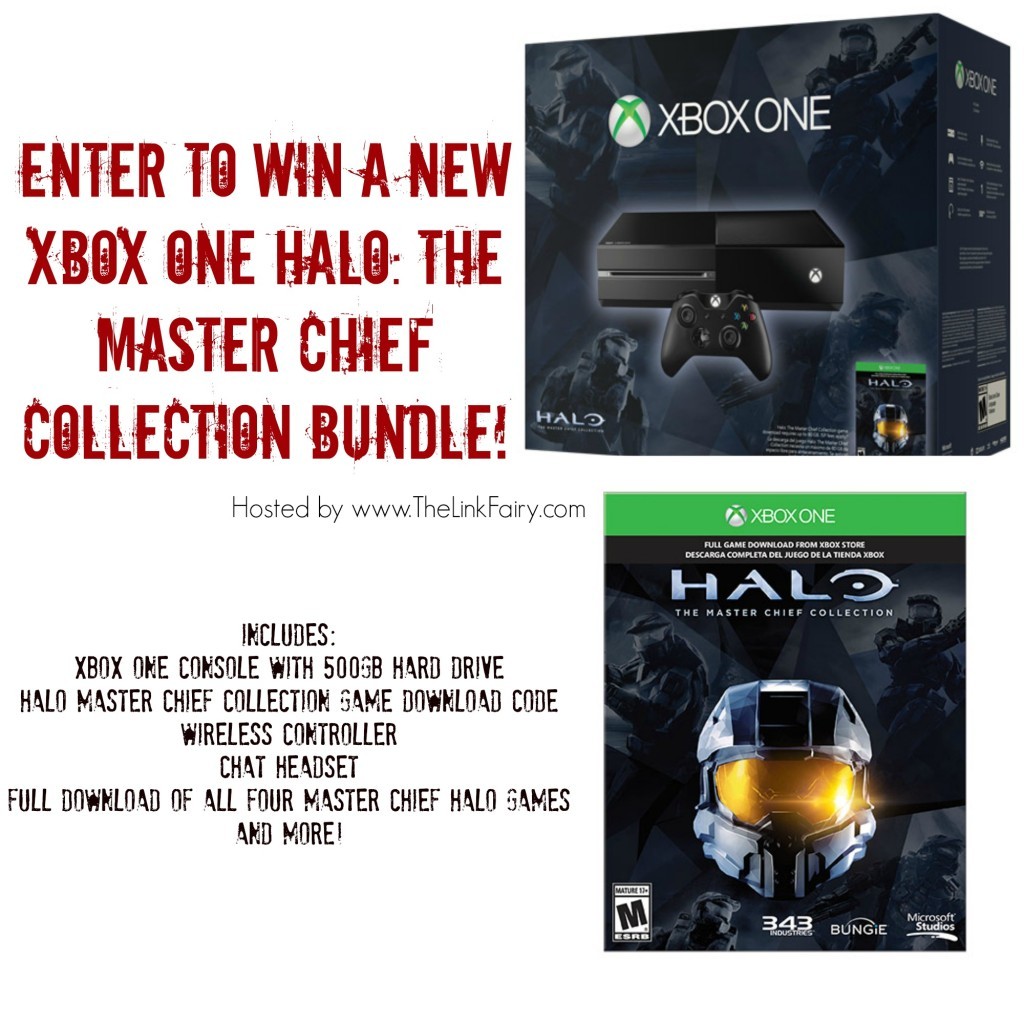 I teamed up with a few other bloggers to bring you this great giveaway. Gaming is a fun way to pass the time and Halo is a popular game. I haven't had a chance to play it yet. Good luck from Uplifting Families.
Get ready to celebrate one of the biggest games in XBOX history. BUNGIE brings Halo's Master Chief and all of his amazing adventures back to life in one place with the new XBOX ONE Halo:
The Master Chief Collection Gaming Bundle!
Gaming bundle includes:
Xbox One Console with 500GB hard drive***
Halo Master Chief Collection Game Download Code
Wireless Controller
Chat Headset
HDMI cable
Power Supply
Features:
Full download of all four Master Chief Halo games at 60fps
45 campaign missions and over 100 multiplayer maps, including 6 re-imagined maps from Halo 2: Anniversary
Access to Halo: Nightfall, the live action digital series from executive producer Ridley Scott
Enter through the widget below. Open to US residents 18+. Ends 5/1. Please be sure to read giveaway rules before entering.
This giveaway is in no way associated with facebook, twitter, pinterest or other social media. Uplifting Families is not responsible for the fulfillment or shipment of prizes. If you'd like to have your product hosted through a Link Fairy giveaway, please contact Rachel at [email protected].