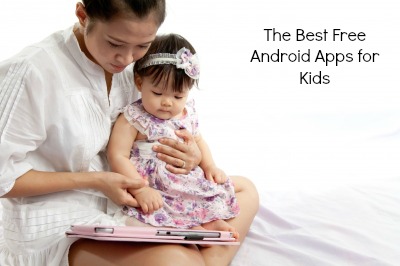 A lot of parents are against kids using technology, thinking that it will transform them into smartphone-addicted zombies from an early age. That may be true if the kid spends countless hours every day with his eyes pointed at a phone screen; however, used with moderation, a smartphone or a tablet can help your youngster familiarize themselves with technology and learn a lot of stuff, thanks to the variety of educational apps out there. Here are the best free android apps to get your kids going.
AniWorld free animal kids game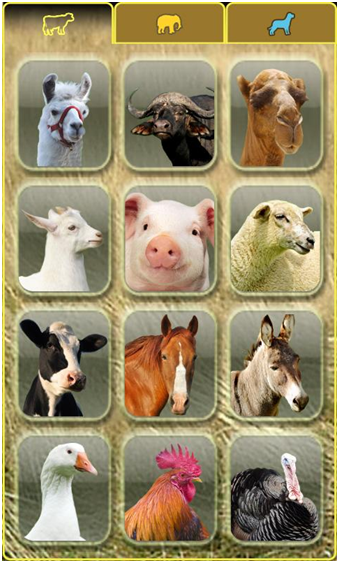 AniWorldfree animal kids game is the perfect app to help your toddler learn more about animals. The game is simple and intuitive – a selection of animals are displayed on the screen, and when taped, they make their specific sound. There are additional actions for each animal, allowing the youngster to learn the habitat of the animal, what they eat and have a bit of extra fun when they select the "Pet Me" option. It's a perfect way for kids that are born and raised in an urban environment to learn something about farm animals.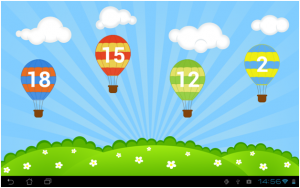 If you're looking for a fun way to teach your kids the basics of mathematics, look no further – Kids Numbers and Math FREE is it! The app is designed to help the kids get accustomed with numbers, and teach them about counting, adding, subtracting and comparing numbers in a fun and interactive way. The app comes with colorful elements that will make learning exciting, so your kids will be eager to play over and over again, eventually getting a good grasp of math without even noticing it.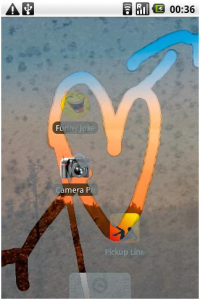 Drawing funny shapes on a steamy window is one of the most exciting activities for a kid, and probably one of the most annoying ones for the parent. With Steamy Window, your kid can have all the fun, without you having to deal with the cleaning afterwards, as everything happens right on the screen of your phone. The app is designed to mimic some natural elements that are fun to play with, such as steam, frost, sand or water droplets, giving your youngster the possibility to put his creativity at work and make the most out of them.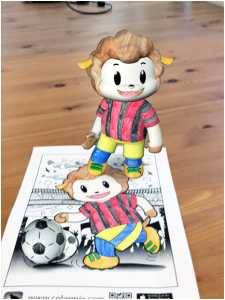 colAR Mix is an app that breaks the limit between the real and the virtual universe in a very creative way. After you install the app, you will need to download some drawing sheets, print them and have your kid color them; once he's done with the coloring, focus the phone's camera on the drawings and watch the characters come to life on the screen of the phone. You can move the phone around to see the characters from multiple angles, and interact with them, thus breaking the barrier between two worlds. There are various draw sheets available, so you won't run out of activities anytime soon.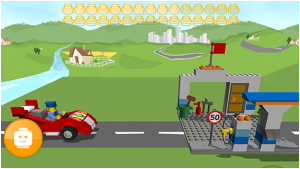 I don't think there's one single kid in this world that doesn't like to play with LEGO, and while the real-life version of the building blocks can be tons of fun, the virtual version can prove to be just as entertaining. LEGO Juniors Create & Cruise allows the kid to put his imagination at work and create various constructions via a straightforward and easy to use interface, completed by friendly animations and a great soundtrack. Aside from having fun building things, there are also racing missions that will allow the kids to unlock more pieces, thus making the game even more entertaining.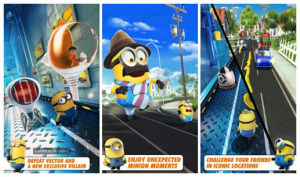 Have you seen the Despicable Me movie? If yes, chances are your kids (and maybe even yourself) instantly fell in love with those cute little minions – they're utterly adorable and funny, after all. The Despicable Me android game brings them to your mobile, in an adventure-filled action game with colorful graphics and a very entertaining gameplay. Explore various locations you've seen in the movie, such as Gru's Lab or El Macho's Lair, go on missions and complete quests, all while enjoying their goofy behavior.
This is a guest post by Davis Miller and Train Games 365, that was written for Uplifting Families.
Comments
comments