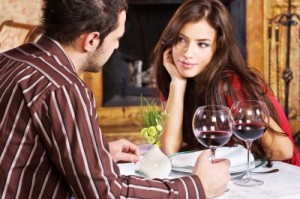 I am looking forward to my date on Friday and Saturday with my husband.  We are planning on going away overnight so that we can spend some quality time with each other without any distractions.  We feel that is it very important to invest time into our marriage and take the time to remember why we fell in love to begin with.  It has been a while since we have been on an overnight date and it is long overdue.  I married my sweetheart, June 28th, 2008 and we have been married four and a half years.  I can't believe that in a few months we will be celebrating our five year wedding anniversary.  Time has flown by and it has been fun so far.  I can't wait to see what the next five years has in store for us.
Why Should Married Couples Go on Dates?
When you get married and move in together you have this notion in your head that you will have plenty of time to talk and spend time together with your spouse.  However, once children come along that time will slowly dwindle down, making it harder to have quality time and conversations together with your spouse.  The kids usually end up taking priority, especially, during the very early years of your child's life.  During those early years, you child is dependent on you and your spouse for everything.  If you neglect your spouse, you will begin to see your relationship slipping away and you will begin to feel as if you are growing apart.  More than likely you will end up spending more time fighting and arguing; instead, of working as a team to raise your children.