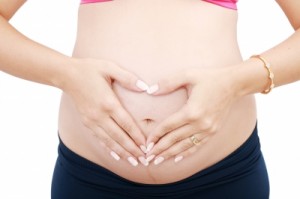 Pregnancy can take a toll on a woman's body; therefore, it is important that you take care of your unborn baby and your own body.  Prenatal vitamins are very important and help ensure that you are getting enough nutrients.  Make that you pick up the vitamins that your doctor has prescribed or has asked you to purchase an over the counter prenatal vitamin.  A vitamin shouldn't never replace healthy eating; however, vitamins are designed to help ensure that you are getting adequate vitamins and minerals that may be lacking in your diet.
Disclosure:  This post is for informational purposes only.  The opinions in this post are my own and may differ from your own.  This post shouldn't replace following up with your doctor if you have any questions or concerns with your prenatal vitamins.
If you are planning on getting pregnant, you should begin taking prenatal vitamins before you try to conceive. However, if your pregnancy is a surprise then you need to start taking prenatal vitamins as soon as possible.  Your prenatal vitamins will ensure that you are getting an adequate amount of folic acid every day.  Folic acid helps prevent neural tube defects in your unborn baby.  Your baby is at risk for neural tube defects during the first 12 weeks of pregnancy.  If you have had a baby or have been at risk for neural tube defects, please talk to your doctor before trying to conceive to help reduce the chances of having another baby with neural tube defects.
Comments
comments