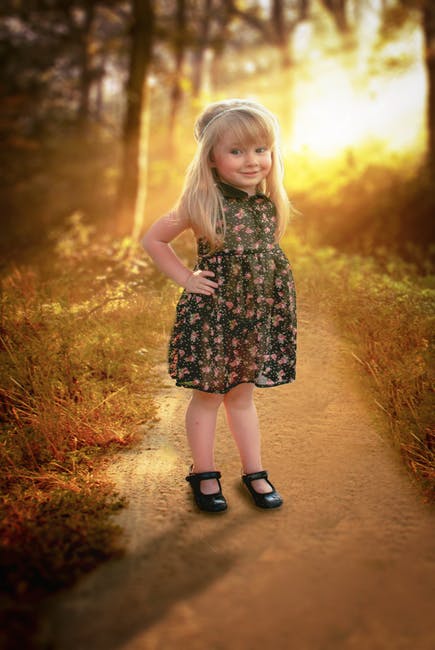 Whether it's for a wedding, a birthday party, or even a political fundraising event, deciphering the dress code is hard enough when you're an adult.
But when you throw a children's dress code into the mix? Things can get a whole lot tougher.
Figuring out what "dressy casual" really means when you see it printed on an invitation to an event either for kids, or one that children are invited to attend along with parents, can certainly be somewhat of a challenge.
You don't want your child to be underdressed and face having your parenting choices called into question. However, given how messy your child can be, the "casual" part does apply to your more practical sensibilities.
This post is here to help.
Read on for the fashion tips you need to follow when trying to prepare your children for a dressy casual event.
What Is Dressy Casual?
First, let's make sure you have a solid understanding of what dressy casual actually means. The good news here is that the definition itself is the same for both children and adults.
Dressy casual is that no-mans-land between tossing on pair of jeans and a vintage tee-shirt and calling it a day and wearing an evening gown or a tuxedo jacket to a party. It also means that you have a lot more choice than a more rigid dress code, like black tie or Western wear (though we do hope you get the chance to see your child look absolutely adorable in a cowboy hat someday.)
In short, it's the epitome of "effortless dressing" — which, as most of us know from experience, often requires the most effort of all. Interestingly, the time of day when the event is also taking place also influences the answer to the question, "What does dressy casual mean?"
If it's in the afternoon, you can go for a preppy golf course or sundress style for yourself and your children. If it's an evening event, however, you can err more on the side of "dressy" than "casual."
Now, let's take a look at some more specific outfit ideas for children that perfectly adhere to a dressy casual dress code.
Popular Dressy Casual Attire for Children
Now, let's get into some more specific dressy casual outfit options for kids.
Girls have lots of options — and will likely be a bit more eager to wear a dress or skirt to a fancy occasion. You can put them in a sundress, a long and flowing floral dress for summer, or opt for a satin skirt with a grey or black sweater during the winter months. Silks, tulle, and bright colors (along with matchy-matchy ensembles) are also great options. Girls can also wear black pants and a button-down shirt — with lots of accessories (think headbands, flowers in the hair, or necklaces.)
For young boys, a polo shirt and a pair of khaki pants is the perfect combination for a daytime dressy casual event. If the event is in the evening, keep the khakis, but put them in a pastel-colored button up. Either way, they should certainly be wearing a belt. (A fun accessory like a straw hat or fedora is also a nice touch for boys.) You can also dress boys in a matching khaki or light blue suit, but pair it with sneakers or slip-ons for more of a dressed-down look.
Looking to learn more about where you can shop for dressy casual kid's clothes online? This site gives you tons of options for dressy casual looks for boys and girls. Plus, if you're into all things designer, you'll love that you can sort by the specific fashion label. 
When in Doubt, Just Ask
Here's the great thing about the dressy casual dress code in particular. When in doubt, the best thing for you to do is to just ask the host of the event (or another attendee) directly what your child should wear. Remember that many people know exactly the challenges involved when it comes to cramming a two-year-old into a party dress or a small coat and tie. In other words, you're very likely to be able to enjoy a bit of leeway when it comes to how your kids are dressed. The truth is that most guests just want to see your baby or small child in a cute outfit, looking happy. They totally get that sometimes, you're just not going to shell out serious cash for an outfit they'll either throw up on or outgrow in a few months. 
However, we suggest that you take advantage of the opportunity to dress your child up in something a little special. After all, they're not going to be this small forever.
Plus: you can always change them into something more comfy and cozy once the photos have been taken.
Getting Dressy Casual for Kids Right Is a Breeze
While we understand that seeing "dressy casual" on an invitation to an event where your kids will be present is intimidating, the truth is that you have far more options than you might think.
Whether you opt to put your child in an adorable seersucker jacket, a floral fit-and-flare silk dress, or even if you're dressing them for a wedding, the focus will still be on how sweet your child is.
Looking for more parenting advice?
Whether you need help with all things fashion, or if you just want tips on how to control your child's temper when they're stressed out, we're here to help. Keep on checking back with our blog to make sure you don't miss out on what you need to know about the wonderful and wild ride of raising your children.