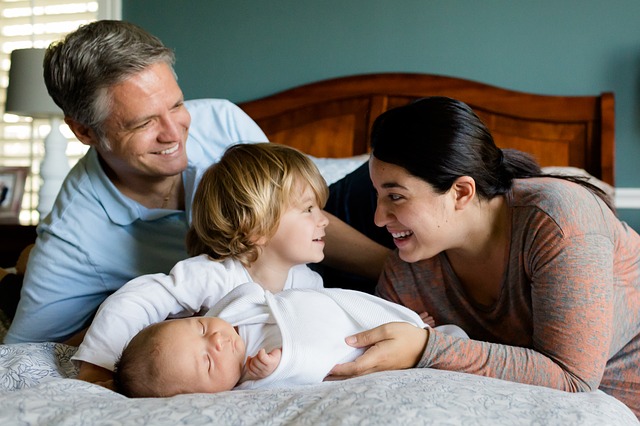 I remember growing up, my mom used to tuck me into bed at night and tell me not to let the bed bugs bite. Little did I know back then that there was really an insect called "bed bugs". If you have ever had a bug infestation in your home, you know that it is a pain to get rid of an infestation and usually requires the help of an exterminator.
Bed bugs are small, oval brownish bugs that feed off of human or animal blood. They are usually active at night when you are in bed. An adult bed bug is about the size of an apple seed. Before a feeding a bed bug will be flat and after they have fed their body will swell, plus, they will have a reddish hue to their body. If you find yourself dealing with bed bugs, please know that it doesn't mean that your house is dirty or a reflection of your own hygiene. Bed bugs can hitch a ride into your house via luggage, clothing, used furniture, or spread through the walls of an apartment/dorm.
Identifying Bed Bug Bites
Many people don't even realize that they have a bed bug infestation until they start seeing tiny dots on their body. Typically, the bites don't hurt at first and later they will turn into itchy welts. A bed bug will bite skin that is exposed while you are sleeping so it is typical that you will have bites in various places on your body. Many people often confuse bed bug bites with a flea infestation; however, fleas typically bite the ankles and their bites have a red dot in the center.  They are annoying creatures but the good news is they don't transmit any illnesses or diseases.
Looking for Bed Bug Evidence
If you are finding bites on your body, you will need to confirm that you are dealing with a bed bug infestation. To do this you will need to actually find the bed bugs or look for evidence of a bed bug infestation. You can usually find them on along the edges of your mattress, box spring, bed frame, by the wall by your bed, or in other dark hiding places like books, electrical outlets. They typically hide in clusters too.
Here is a list of evidence that you can find if you have a bed bug infestation:
bloody spots or stains on your sheets or pillow cases
small black dots on your sheets, pillow cases, or clothing (the black dots is fecal excrement)
you might see exoskeletons or eggs on your bedding or around your bed/couch
the bed bugs have a sweet, musty odor
Preventing Bed Bugs
It is very easy to prevent bed bugs from getting into your home using these simple tips. Bed bugs can easily hitch a ride into your home without you knowing it,  especially if you travel frequently, accept used furniture or bedding, clothing, or live in an apartment where you have no control over what your neighbors.
Spray your house on a routine basis. This will help reduce your chances of getting bed bugs or any other type of infestation.
Wash all clothing or bedding that you receive from someone else immediately. The dryer gets hot enough to kill any bed bugs or lice.
Anything that you can't wash, you can use your hair dryer on the highest heat setting.
If you get a use mattress, couch, or other type of furniture, you can use a stiff brush to remove any potential eggs from the mattress. Brush them into the floor and then immediately vacuum.
Encase all of your mattresses and box springs using Secure Sleep Mattress Encasement's that cover your entire mattress and box springs. They even make encasements for crib mattresses too, learn more about crib mattresses. If you suffer from allergies, encasing your mattress will also reduce the amount of dust mites in your bed.
Don't forget to encase your pillow cases too.
If your child is going off to college, don't forget to protect their dorm room.
Keep all cracks and holes in the walls repaired, this will prevent bed bugs from having a place to camp out.
Remove any clutter from under and around your bed. I know this is a tough one in our house, I love to store things under the bed.
Vacuum on a regular basis and throw out the bag or trash can that you dumped the canister in. Seal it up tight so that anything in the dust container doesn't come back inside the house.
Getting Rid of an Infestation
If you have an infestation in your home, I highly suggest contacting a licensed exterminator; preferably, one who is trained to get rid of bed bugs. Make sure that you follow your exterminator's advice and do what they tell you to do in between treatments.
Infographic Courtesy of BedBug.com
Bed bugs are pesky creatures but you can take measures to prevent these bugs from hitching a ride into your home. For more information about bed bugs please visit bedbug.com.
Photo Credit: Pixabay
What interesting fact did you learn in this post or infographic about bed bugs?
Comments
comments