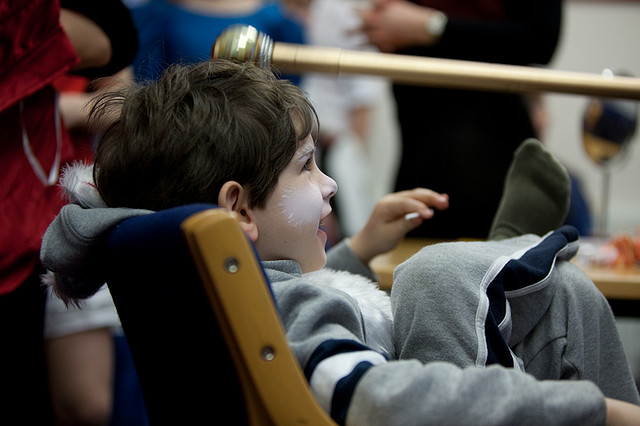 It might be hard to believe, but it's nearly time to dust down your Christmas decorations and start planning your festive celebrations. There's no better way to get your family into the holiday spirit than by planning a trip to see a pantomime. If your kids haven't yet experienced the magic of these performances, they're in for a real treat. However, bear in mind that there's a knack to getting these family adventures right. The following guide should help to ensure that you and your brood have a successful trip.
Choose the Right Panto
Firstly, you'll need to choose the right pantomime. In the run up to Christmas, there's generally a selection of these shows to choose from and it's worth putting some thought into which would suit your family best. You can visit websites like Gigantic to check your options. Read the descriptions carefully before you commit to buying tickets. A classic example is Jack and the Beanstalk. This is a favorite of mums, dads and kids across the land.
Decide if your Children are Up To It
Some parents jump the gun when it comes to taking their kids to pantomimes. Bear in mind that these performances often last for two hours or longer. Even with an intermission part way through, this is a long time for youngsters to concentrate. If your little ones can sit through a whole movie without getting restless, this is a good indication that they're ready for the thrills and spills of pantomimes.
On the other hand, if your children lose interest in films within a matter of minutes, it may be best to hold off until next year. Even though you might find this frustrating, there's no point in going to the effort and expense of seeing a show only to have to leave part way through.
Get Prepared
To help ensure your kids get the best possible experience when they're in the theatre, it helps to do some preparation. For example, children can get more involved in the story if they know what to expect. Reading through the relevant fairytale with your youngsters once or twice before the big day arrives will ensure they're familiar with the characters and the plot. OK, pantomime plots may not quite be in the same league as the likes of movies such as Memento, but tales like Jack and the Beanstalk and Aladdin can be complicated for kids to follow when they're watching events unfold on stage.
Another top tip to get your children geared up for what may be their first theatre experience is to buy them special costumes to wear. It's easy and cheap to get fairy tale fancy dress outfits online and you shouldn't struggle to find suitable ones for your little ones.
Before setting off to see the pantomime, it's a good idea to check the theater's policy on snacks too. Some theaters will let you take in munchies that you've prepared at home and this is a healthier not to mention cheaper alternative to stocking up on snacks at the venue itself.
Make Sure you Have Plenty of Keepsakes
Taking your children to their first panto is a momentous occasion and so you'll no doubt want some keepsakes to remind you of the event. Your kids will love to have their own reminders too. Remember to buy a programme when you enter the venue and try to take some good photos as well. This way, you'll be able to look back at this family milestone for years to come.
By bearing these simple tips in mind when you're gearing up for the pantomime season, you can help ensure your kids' first experience of one of these live shows is something they'll cherish.
Image Credit: Flickr via Creative Commons
Comments
comments