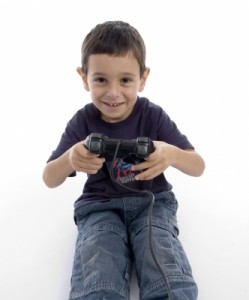 I did an experiment once when I was in college. Well, it was both an experiment and an attempt to better myself by limiting the type of media that I watched and listened to.  For two entire months I did not watch a single TV show or movie.  I avoided media such as video games and even stayed away from the internet except when required for my job or my studies.  The only radio I allowed myself to listen to was my favorite Christian radio station.
Why was I doing this?  Well first of all I was a poor college student and thought it would be a good way to avoid going broke since I wouldn't be needing cable TV and wouldn't be buying/renting movies for a while.  But the second reason was I wanted to see if it would change the way that I think.  I had heard many times that the media that we take in every day is directly related to how we think and act on a daily basis.
I know it is not likely that someone would go on a murder rampage after watching a horror film.  However, I wondered would it make someone generally more tense or angry?  My experiment was not very scientific at all.  I didn't have a system for measuring results.  I just wanted to see if the world seemed like a different place when I wasn't constantly subjected to violent, sexual and immoral content that is often found on TV, radio and the internet.